REMITTING HOME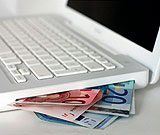 They might reside outside India, but the financial connectivity of non-resident Indians (NRIs) with their homeland is as strong as perceived. From regular remittances to investments in real estate and gold, and from using major Indian banking and financial brands and institutions, to turning to the Internet for facilitating money transfers back home, they are very much a part of India's growth story. All this and more are the findings of an online survey of NRIs across the globe, conducted recently by market research firm Juxt with a sample size of 1,770 NRIs. The study, titled, 'NRI Online 2011', throws light on the Indian connectivity of NRIs.

The study says 42% of the respondents remit money to India on a monthly basis and 56% do so at least once in a quarter. Interestingly, NRIs based in the Gulf are the most remittance-happy with 75% remitting monthly and 91% remitting at least once in three months. Of all NRIs, 29% never remit money to India and the highest percentage of such respondents is found in the Asia-Pacific region, with as many as 35% of Asia-Pacific NRI respondents conceding that they don't remit at all to India.

As for the mode of money transfer to India, the online mode emerges as the top choice, with 33% of all remitting NRIs going for the online option, especially West-based NRIs, 58% of who swear by it. However, in the Gulf, only 21% NRIs spoke of the online mode as the preferred choice. Third-party cash transfer emerges as the second choice, with 32% of the remitting NRIs using it. A chunk of it comes from the Gulf, where as many as 46% of the respondents using the third-party transfer options. Offline bank transfers are also quite popular among Gulf-based NRIs, with 38% of them exercising this option.
AGGRESSIVE BANKER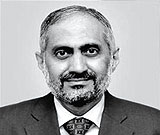 "Systematic Investment plan or SIP is a good investment plan for the working class NRIs" said P Pradeep Kumar, Managing Director of State bank of Travancore a leading Indian public sector lender. He was speaking to IndiansinKuwait.com in an exclusive interview during his short visit to Kuwait. "We can identify some schemes with a combination of debt and equity so that some amount of return can be assured. If a worker can save 1500rs a month, he can put 500rs in debt fund, 500rs in equity fund and 500rs in a gold fund as monthly SIP, which assure good appreciation on his investment" Pradeep Kumar said.

Mr. Pradeep Kumar, who started his banking career in 1976 as a probationary officer in the State Bank of India, has, over 35 years of rich and versatile experience in all aspects of banking – Credit, Operations, Technology etc. He has held several senior positions like Deputy General Manager (IT Network Project), General Manager (Chennai) and the Country Head of the State Bank of India's US Operations in New York.

The SBT chief said the bank posted a net profit of Rs7.277 billion, up 6.35 per cent from the previous year's Rs6.84 billion. The bank's operating profit improved 21 per cent to Rs1.176 billion and the net interest income also grew 21 per cent to Rs1.696 billion in the same period. The board has declared a dividend of Rs18 per share of face value of Rs10. SBT had already paid an interim dividend of Rs8 per share in October 2010.

Share of NRIs from the Gulf Countries was the highest amongst NRI remittances of the Bank, he said. 20% of the SBT business is from NRIs and in that 18% is from NRIs from Gulf country. Kuwait based NRIs account for 6% of the bank's business, said Mr Pradeep Kumar. SBT, which is an associate of India's largest public sector lender, State Bank of India, also boost tie-ups with many exchange houses in Kuwait. SBT's association with Kuwait India International Exchange, one of the pioneer money exchange company in Kuwait begins dates back. For the past many years, Kuwait India exchange is managed by former executives of SBI. Kuwait India exchange also facilitates accounts opening procedures etc for SBT in Kuwait. Credits to SBT through Kuwait Indian exchange hit the accounts in hours followed by SMS alerts on successful credit.

MOST USED BRANDS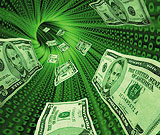 As for the most used financial brands by remitting NRIs, Indian brands ICICI and SBI feature high on the most-used list. In the online money transfer segment, ICICI Bank-Money2India emerges as the clear winner, with 27% of the respondents opting for it (17% for ICICI, and 10% for Money2India). SBI is a distant second in this category, with 10% respondents placing their faith in SBI's services. In the third-party cash transfer segment, Western Union is the clear numero uno, finding favour with half of the respondents.

However, among the most used financial brands in India by NRIs, SBI emerges as the top choice in most segments. SBI tops the list with 23%, 24% and 21% respondents favouring it for foreign exchange bank accounts, INR bank accounts and bank FDs, respectively, with ICICI Bank trailing SBI 16%, 14%, and 14% in all three segments, respectively.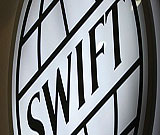 However in the mutual funds segment, HDFC surfaces as the leader, with 21% respondents going for it, followed closely by Reliance Mutual Fund at 20%, ICICI Prudential (17%) and SBI (14%). It is noteworthy that in terms of investments, while 40% of all remitting NRIs have an INR bank account and 14% have bank FDs, only 11% have a foreign exchange bank account and only 9% have invested in mutual funds.

Real estate assets top the chart, with as many as 47% respondents owning a house and 28% owning land in India, with Gulf-based NRIs again topping the chart — 51% owning a house and 32% owning land back home.

Among other interesting inferences, the study establishes that most NRIs are desirous of investing in property in India in the near future (39% for a house and 38% for land), while gold plays second fiddle at 26%. Remitting NRIs are also more 'mature professionally qualified and of south-Indian origin' than overall NRIs. As many as 83% of the remitting NRIs hold an Indian passport, 63% are over 30 years of age, 57% are salaried corporate employees, and 46% are of south-Indian origin.

Interestingly, while online money transfer seems to be in vogue, over half of all NRIs travelling to India still buy their travel tickets offline — 42% buy tickets from online portals and airline websites, while the rest still prefer the offline options, which are local travel agents in country of residence (49%), local offices of airlines (15%), and travel agents in India (14%).