GOOD GOVERNANCE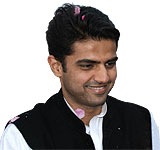 Minister Pilot
In January, Competition Commission of India held a round-table meeting with top companies of the country on the subject of "Competition Compliance for Good Corporate Governance". Representatives of trade and industry associations such as ASSOCHAM, FICCI, CII and PHDCCI also attended the meeting.
Addressing the representatives of the companies, Mr. Sachin Pilot, Minister of State (Independent Charge), Ministry of Corporate Affairs, stressed that the foremost objective of Competition Commission of India is to ensure protection of consumers. Underlying the importance of healthy competition, the Minister said that a fair Regulatory environment would help the Indian economy in moving up higher in the global business index.
The round-table meeting held by CCI with the corporates was part of advocacy initiatives of Competition Commission of India. Top 100 Indian companies based on market capitalization were invited for the meeting.
---
SUSPENDED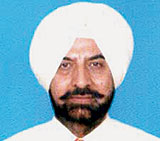 Capt. R. S. Dhillon
Air India has suspended Capt. R.S. Dhillon, General Manager (Operations), Incharge Training, on grounds of fudging simulator training records. This follows a complaint received about alleged irregularities in the conduct of Simulator Sessions at A-330 Jet Airways Simulator.
The misconduct of Capt. Dhillon was brought to the notice of the Union Civil Aviation Minister, Shri Ajit Singh. Subsequently, at his behest, the matter was entrusted to the Vigilance Department of Air India for investigation.
As this misconduct is fraught with serious implications on the training of pilots and consequently flight safety, Capt. Dhillon has been placed under suspension with effect from December 31, 2012 pending charge-sheet and further inquiry.
---
SWAMI VIVEKANANDA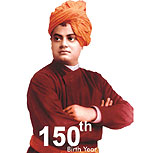 President Pranab Mukherjee inaugurated the celebrations to commemorate the 150th Birth Anniversary of Swami Vivekananda. Smt. Sonia Gandhi, Chairperson UPA, Shri A.K. Antony, Minister of Defence & Chairman NIC, Shri P. Chidambaram, Minister of Finance, Shri Kapil Sibal, Minister of Communications and IT, Smt. Chandresh Kumari Katoch, Minister of Culture and Swami Suhitananda, General Secretary, Ramakrishna Mission, Belur Math were also present at the function organized at the Rashtrapati Bhawan auditorium.
Mr Mukherjee and other dignitaries paid glowing tributes to life and works of Swami Vivekananda and recalled his contribution in welfare of mankind and upliftment of poor masses. The speakers said that his ideas and teachings are relevant even today.
The Finance Minister Shri P. Chidambaram released a set of Commemorative Coins and presented the first set to the President Shri Pranab Mukherjee. The coins are of Rs.150 and Rs. 5 denomination.
---
GANDHI-KALLENBACH
Minister Chandresh Kumari Katoch
Union Minister of Culture Smt. Chandresh Kumari Katoch inaugurated an exhibition entitled 'Gandhi-Kallenbach Papers'. The former Governor of West Bengal Shri Gopalkrishna Gandhi was the Guest of Honour on the occasion.
Herman Kallenbach (1871-1945) was one of the foremost friends and associates of Mahatma Gandhi while they were working in South Africa. A German born Jewish South African architect, Kallenbach was greatly influenced by Gandhiji's views on Satyagraha and donated his thousand acre farm to Gandhiji near Johannesburg, which was developed as "Tolstoy Farm" housing the families of Satyagrahis. It became the laboratory for experimenting Gandhian philosophy, i.e. simple lifestyle, vegetarian diet, social equality, politics and self-sustained economy. Kallenbach remained involved with Gandhiji throughout the Satyagraha in South Africa and also accompanied Gandhiji and Kasturba Gandhi on their final voyage from South Africa to London in 1914.
---
FORSAKE MISERLY ATTITUDE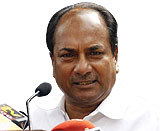 Minister AK Antony
The Defence Minister Shri AK Antony called upon the Indian Industry belonging to both public and private sectors to forsake their "miserly attitude" towards spending on research and development. Inaugurating an International seminar-cum-exhibition on Naval Armament titled 'NAVARMS-2013' in January, Shri Antony said the Government has been keen to encourage the industry to realign its business processes for strategic alliances and joint ventures. He said the Government is also encouraging the industry to step up the R&D efforts to remain globally competitive specially in critical technology areas.
Shri Antony said the Indian industry is at the threshold of becoming a global player in the field of information and communication technology, engineering and manufacturing. The introduction of Buy and Make (Indian category) is a significant step that has been designed to enhance indigenization with the opening up of the defence sector in India to 100% Indian private sector in participation with foreign direct investment permissible up to 26%.
---
IMD WEATHER ON MOBILE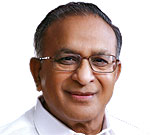 Minister S. Jaipal Reddy
Union Minister for Science & Technology and Earth Sciences Shri S.Jaipal Reddy has called for the development of user friendly weather and climate products and their easy access too. Shri Reddy was inaugurating the "Weather Services of IMD on Mobile" in a glittering function organised to mark the 138th Foundation Day of India Metrological Department (IMD) in New Delhi. Dr. Shailesh Nayak, Secretary, Ministry of Earth Sciences, Dr L. S. Rathore, DGM, IMD and other senior officers of IMD were present on the occasion.
Shri Reddy while commending the progress made by the IMD in different fields of atmospheric science, said the increased needs of the society for timely, authentic and directly usable information on weather and climate have thrown up new challenges before us. It calls for enhanced efforts in the field of atmospheric observations, analysis and weather forecasting. He appreciated the efforts of the Ministry of Earth Sciences (MoES) in bringing all concerned organisations under the umbrella of Earth System Science Organisation (ESSO).
---
CONNECTING NATURE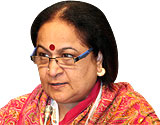 Minister Natarajan
The Minister of Environment and Forests Ms Jayanthi Natarajan has stated that it is absolutely vital to protect the biodiversity and natural resources of the country. Speaking after visiting the various stalls at the "Green Haat" in January, she said " it is a duty and absolutely vital to protect and promote the biodiversity of the country" . She further stated that it is absolutely essential to conserve natural resources and one way of doing it is to show case through organizing such "Green Haat". Such "Haats" are an attempt to capture some of our biodiversity and help promote traditional knowledge of rare natural heritage, she added. The Minister assured rural artisans, community self-help groups and NGOs associated with this programme that the Ministry will continue to encourage such initiatives.
The Minister visited various stalls set up at the "Haat" and interacted with the people associated with the programme. The "Green Haat", a fortnight long programme, is an initiative of the MoEF to raise awareness on the rich forest and bio diverse heritage of the country.
---
TOURISM TIES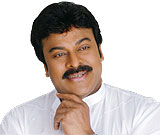 Minister Chiranjeevi
Union Minister for Tourism Shri Chiranjeevi held bilateral discussions with Spanish Minister for Industry, Tourism and Trade Mr Jose Manuel Soria Lopez in Madrid in January.
Both countries agreed to set up an Indo-Spain Tourism Promotion Forum for building a dialogue between the stakeholders of tourism, travel and hospitality industry of India and Spain. The Spanish side showed keen interest to invest in the hotel sector in India which has 100% Foreign Direct Investment. Both sides emphasized on direct air connectivity between India and Spain. A delegation led by Ms. Isabel Maria Barrege Cortes, Secretary of State for Spanish Tourism will visit India shortly to take forward these proposals.
New Delhi will be hosting the 1st joint working group meeting on tourism co-operation between India and Spain in the near future.
---
EASIER TO GIFT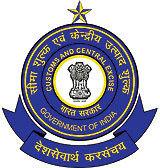 Indian Customs has said that it has been noticed that the facility of import of goods by courier companies has been attempted to be misused by unscrupulous people importing commercial goods in the guise of gifts. Therefore, while ensuring quick clearance of genuine gift consignment the Customs is alert to any misuse and shall ensure that the facility is not exploited.
Indian Customs has reiterated for the benefit of the courier companies as well as the public at large that bonafide gift consignments imported through couriers are being given prompt clearance by Customs. In case of any difficulty in taking clearance of import of gift parcels, the authorized couriers or individuals concerned are advised to approach the assistant/ deputy commissioner of Customs, New Delhi courier Terminal, IGI Airport, New Delhi (telephone +91.11.25653424) for prompt action.
---
VITAL ROLE OF MEDIA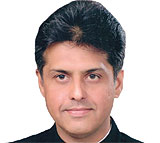 Minister Tewari
Minister for Information & Broadcasting Shri Manish Tewari has said that while self-regulation was the best way forward for the Media, as a process it had to broadbased and balanced. In view of the changes taking place in the media space, it had to grow within the overarching statutory architecture existing in the country. The Minister stated this while delivering an address at the 45th Convocation Ceremony of the Indian Institute of Mass Communication (IIMC) in January.
The challenge before young aspiring journalists especially those who were entering in the professional media domain was to innovate and incubate ideas so as to match the contemporary trends. In view of the growth potential of the media and entertainment sector, the Minister called upon the graduating students to harness the skills of being potential entrepreneurs also. This aspirational move would enable young minds to look beyond the traditional career growth paths and tap the growth potential of this sector.
---
KALAM'S CHILDREN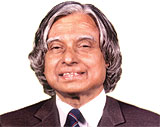 Former President Kalam
The Children Science Congress was in January inaugurated by former President of India Dr. A.P.J.Abdul Kalam here in Kolkata at S.N.Bose National Center for Basic Sciences. Speaking on the occasion Dr. Kalam said the Indian Science Congress is standing on the shoulders of great scientific minds like S N Bose, J C Bose, Meghnath Saha, Sir CV Raman, Srinivasa Ramanujan, Homi Bhabha, Vikram Sarabhai and many great scientists. He said he would like to share few thoughts on the topic "Excellence in thinking and actions".
Dr. Kalam asked the young buds present on the occasion to take science as a life mission with excellence in thinking and action by striving to work with their utmost potential. "I would like to focus on importance of two great needs: Value to science and scientific magnanimity." He also spoke about energy conservation and building scientific temperament.
---
MODI'S PEP TALK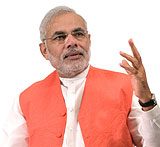 Chief Minister Narendra Modi
In early February, Gujarat Chief Minister Narendra Modi told a packed auditorium of students at Delhi's Shri Ram College of Commerce that his state's model of development is being talked about around the world.
"Gujarat's development is being discussed worldwide. Gujarat's development is because of good governance," Modi said. "My Gujarat experience tells me we can achieve a lot with the people and systems we have," he said. He spoke about progress in the fields of cotton and milk production, tourism, business and the service sector that his state has achieved.
Modi delivered the first Shri Ram Memorial Oration, initiated by the college in memory of its founder.
The college invited Mr Modi after a campus survey in which students overwhelmingly indicated their preference to hear him. During his trip to Delhi, Mr Modi had also met with Prime Minister Manmohan Singh and apprised him of problems being faced by his state in various areas.