Chaos and Corruption Everywhere
Mr Paul Berenger, 66, is the Leader of the Opposition in Mauritius and a former Prime Minister. In 2003, he became Prime Minister following the resignation of Prime Minister Anerood Jugnauth—currently President of the Republic. Mr Berenger held the office of Leader of the Opposition between 1983 and 1987, was Foreign Minister between 1991 and 1993, and was Deputy PM twice (1995-1997 and 2000-2003). In 1982 he was Minister of Finance. He is a Christian of French descent. He is leader of the Mauritian Militant Movement (MMM), one of three powerful political parties in the country, the others being the Militant Socialist Movement (MSM) and the Mauritian Labour Party (MLP) and has been in politics for over four decades. The MMM received 44 per cent of the votes in 2010, but still had to keep out of power. Mr Berenger spoke to INDIA EMPIRE Editor and Publisher Sayantan Chakravarty at his residence whose fence he shares with his neighbor—Prime Minister Navinchandra Ramgoolam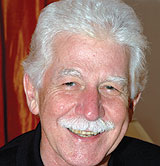 Mr Paul Berenger: Leader of the Opposition in Mauritius
© Photograph by Arjun Sarup
On the current situation in Mauritius…
The international, European and American crisis has hit us harder this time. The second wave and the second phase of economic crisis is hurting us badly, and we'll be really hurt next year. Managing the debt crisis is a priority area right now. In the longer term consolidating the diversification of our economy should be the priority. We managed 4.3 GDP growth this year, but our finance minister has cautiously predicted 4 per cent growth next year. I think it will be less than 4, going by the way exporting nations have been hit during the economic crisis.

As Leader of the Opposition what are you telling the Government…
First and foremost, the Government must become conscious of the enormity of the situation. There must also be a national consciousness of the seriousness. Once we are aware, then the required steps can be taken. I've been warning about this impending crisis for 5 years. I have never seen the country drop to such levels of incompetence. And there is decline everywhere, an abysmal decline in standards we've set. Water and power supplies are chaotic. Meritocracy has been thrown out of the window. Let me give you an example of why we are where we are. It was told to the nation that the job of general manager at the Central Electricity Board would be internationally advertised. Somewhere down the line this Government changed its mind. A junior was picked, and within one year he had to be thrown out because of serious corruption charges. Another one was appointed in his place who belongs to a socio-political organization. We are still awaiting a competent man to take over. If you pick the wrong people, naturally you have a recipe for disaster.
MEDIA BEING CHOKED
There is an economic boycott of the newspaper. They have no place in the official airlines—Air Mauritius. The newspaper has been banned in all the ministries. It has been banned in the municipalities. While state support has been taken away completely, the Government has pressurized private advertisers from keeping themselves away from the L'Express newspaper.
Mauritius looks to its tourism to bail itself out from crisis. How is it shaping up?
Let me tell you, the tourist industry is in very, very serious trouble. Prices have been slashed hard to keep tourists coming in, and this is hurting the industry. Certain hotels will declare bankruptcy soon. Sixty per cent of the tourists come from Europe. While I am in total agreement that we must turn to new markets like India and China, we have been underselling for a long time in traditional markets. Naturally, the number of tourists is lessening. So we are losing in the traditional markets, losing in the new markets, including India where I feel the nature of our selling and promotion is not adequate. You cannot do well when you fill your key positions with mediocrity, incompetence and politicize them.

What about IT…
India helped us get the IT industry off its feet, and we've never looked back. But when I was PM, and we were starting the cyber city, my friend Mr Ramgoolam, said it would be a white elephant. But we had a brilliant minister for IT then, and we had intelligent people working with us with great ideas. We went ahead with the IT park. The economy in Mauritius would have taken more hits, but for the IT industry.

You know that India and Mauritius have a special relationship… much can be shared and done…
When I read your magazine with the Kolkata Memorial on the cover (January 2011), I thought of sharing this with you—I once chaired a committee of historians. You see I am not of Indian origin by accident, but my interest in your country is very high. I used a term for the first time then, and now it is being used freely since because I've no copyright over it, I said, "India and Mauritius are joined by an umbilical cord." The memorial took a while, because I understand that India too wants to move forward, and has no desire to go back to that past (indentured labour). But it has come, and it is good. Every time during my official visits to India I have tried to go to Kolkata, a way has been found by the authorities to keep me away. I would have loved to go there. It is important to remember that our history needs to be preserved, I maintain that people from five nations make up Mauritius majorly---India, China, France, Madagascar and Mozambique. During the period of slavery, about three per cent of the slaves came from Senegal.

You have discovered special mineral water at a depth of one km under the sea and that can turn around the economy…
You've just talked about something that is avant garde. That is fantastic for the future. Not only minerals, it is very cold water than can be converted into electricity. The first two commercial plants are being commissioned now, a site has been chosen by the Mauritius Research Council near the west coast. Investors wanted to start a park that would be air-conditioned with this water. I can tell you that in 50 years it will be more important than nuclear power. Of course it needs marketing. But then again, I come back to my favourite subject of incompetency ruling the roost. A wrong person was picked to head this project, and she was arrested. I am glad you put your finger on this so-called land-based oceanic industry. There are other avant garde projects. Two years ago the Minister of Agriculture envisaged that Mauritius would be able to produce all its requirement for rice locally, which is not the case today. But both these projects are in cold storage. We can make mistakes, but we need to start all over again with fresh impetus. That is missing.

Tell us where things stand on Agalega Islands…
Whatever the Government did between 2000 and 2005 (Mr Berenger was PM for nearly two years during that period of coalition rule) was undone. The Government that came in to power in 2005 went through a phase of political hysteria. We were trying to set up a tourist village in Agalega, set up electricity, water to supply inhabitants, and explore gas. We had decided to have an improved air strip. The airport itself was to be rehabilitated with the help of India. You see only a Dornier aircraft could land on that airstrip, and even then each time it landed, it managed to damage its radar. That entire Agalega project was jettisoned. Somehow, the new Government thought that letting India into Agalega was not the wisest thing to do, so they kept India away from Agalega. They thought once India found gas there, they would try to take it away. My view point was that if India did find gas, so what, we'd be in it together. The theory of giving away too much to India floated by this Government is all rubbish. (There were reports in the Indian media in December 2006 that Mauritius had suggested transferring the Agalegas to India on a long lease. This would be in order to develop tourist infrastructure in the islands).

Is the official Media manipulated in Mauritius?
I must tell you this. We have a fascist regime. The Mauritius Broadcasting Corporation is blatantly used as a mouthpiece of the Prime Minister. It has no independence. It was misused with impunity during the elections. We were winning the national elections (of 2010) until May 1. Then reporters were offered hundreds of thousands of rupees. It was whipped up, including in the official television, that I was not a person of Indian origin, and, therefore, Mauritius would slip into the hands of someone who is not Indian, and there would never again be a person of Indian origin in power. My pictures were manipulated daily in the MBC, and what I may have said in a particular context pulled out of context and shown again and again. This I can only say is a fascist utilization of a state apparatus. Nothing has changed, things have only deteriorated further.

Is the Press truly independent in Mauritius?
I believe of late one newspaper, and I'll name it, the L'Express, has been systematically choked because it is perceived to be close to the MMM. It is an independent newspaper, the largest selling and best morning newspaper in this country. There is an economic boycott of the newspaper. They have no place in the official airlines—Air Mauritius. The newspaper has been banned in all the ministries. It has been banned in the municipalities. While state support has been taken away completely, the Government has pressurized private advertisers from keeping themselves away from the newspaper. They have stooped to abuse the editor in public platforms, and all this while it remains the largest newspaper in the country. If this Government stands for democracy, then it is showing that it does not practice what it stands for by stifling the Media. The freedom of speech is being choked. In our country we do not have a system whereby a public interest litigation can be filed to look into this blatant practice of gagging the Press. That should answer your question.