During the days of the coolie trade, the British kept records of indentured workers and their travels in official diaries. Mrs Leela Gujadhur Sarup, historian and researcher, pulled out many such records from archives in India, and compiled books like the one above. Here's an excerpt on the behavior of Claude J. Dumaine, a resident of Chandernagore pages 180 to 181
Leela Gujadhur Sarup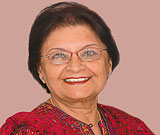 From: T. H. Thornton, Esq., D. C. L., C. S. I.,Officiating Secretary to the Government of India, Foreign Department.
To: Monsieur C. General Ferrier, Chef-de-Service, Chandernagore.Dated Simla, the 23rd May 1877.
I am directed by His Excellency the Viceroy and Governor-General in Council to forward, for your consideration and for such action as you may think proper to take, the following statement of the proceedings of Mr. Claude J. Dumaine, a resident of Chandernagore, in connection with emigration.
2. Mr. Dumaine originally held a license under the Indian Emigration Act of the Bengal Government for the recruitment of coolies for Assam and Cachar. At the beginning of 1873 it was discovered that he had been guilty of certain illegal proceedings and his license was in consequence cancelled by the Protector of Emigrants. In November 1873 Mr. Dumaine's conduct was again brought to the unfavourable notice of Government by the Commissioner of Patna, who reported that, notwithstanding the fact of his having no license, he held, in conjunction with one Ajail Hulwae, established a depôt at Buxar, and was actively engaged in recruiting emigrants for the Surinam agency. In consequence of this report, it was considered necessary by the Bengal Government to forbid the further employment of Mr. Claude J. Dumaine, his brother Mr. J. Dumaine, or any of their subordinates in connection with emigration to Surinam.
3. The present charges against Mr. Dumaine are of a still more serious nature. Early in 1870 it was brought to the notice of Government that Mr. Dumaine, through the agency of certain persons in his employment holding recruiters' licenses for Trinidad, Assam, Cachar, and Sylhet, had recruited thirty-two labourers in various districts in Bihar, the North-Western Provinces, and Oudh, on the understanding that they were to serve in Calcutta and Darjeeling. As recruiting for these places is not restricted by law, it is not necessary that emigrants going to them should before any Magistrate. The men were accordingly brought down to Mr. Dumaine's depôt at Chandernagore, where they were detained for a time, and after being maltreated and coerced, were made to consent to register themselves for Demerara.
On agreeing to this, they were sent down to Calcutta by boat in the middle of the night on the 9th August 1875, for the purpose of being taken for registration before the Magistrate of the 24-Pergunnahs, with a view to their ultimate transmission to Demerara. On appearing before the Magistrate they, however, one and all refused to go to Demerara, and complained of the deception practiced upon them, and the illtreatment to which they had been subjected while at Chandernagore. They were thereupon released, and inquiries were set on foot with a view to the punishment of the parties concerned in their recruitment.
Of these, only four men have been traced, one of whom has been prosecuted, convicted, and fined, and his license cancelled, the licenses of two others have been cancelled, and one who was on the point of obtaining a recruiter's license for Demerara has been debarred from obtaining it. Mr. C. J. Dumaine, the principal party concerned in all that took place, remains, however, unpunished up to the present time.
4. In drawing your attention to the facts above stated, I am desired by His Excellency the Viceroy and Governor-General in Council to request the favour of your kind assistance in preventing, if possible, a recurrence of such improper proceedings.
—To be continued