FROM THE DESKS OF INDIA EMPIRE PUBLICATIONS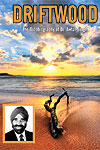 DRIFTWOOD
Authored by Dr Awtar Singh from Los Angeles, this is a book on his life in India and the USA. After decades of crisscrossing continents, Dr Singh decided to talk about his memories as a young Punjabi immigrant from (then) West Pakistan forced into India, and the tough journey that followed. The book poignantly captures a visit to his house in Pakistan along with his brother, a retired Air Marshal, and his sister who lives close to him in Los Angeles.
---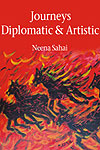 JOURNEYS: DIPLOMATIC AND ARTISITC
Authored by Mrs Neena Sahai, wife of retired ambassador P.S. Sahai, this book mixes some lovely paintings with racy anecdotes about life in different continents. While her husband kept busy with diplomatic work, Mrs Sahai painted regularly, carried out the duties of a diplomat's wife, and never forgot to keep notes. The book is an easy read and its entire sales proceeds will go towards charity.
---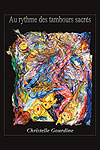 AU RYTHME DES TAMBOURS SACRÉS
Written by Christelle Gourdine, a fourth generation PIO who grew up in Paris and also the French island of Guadeloupe in the West Indies, this book is a Francophone account of the author's quest to know about India, the land of her ancestors. Dismayed by a negative portrayal of India in the Western Media, she wrote about India as she saw it, about its glamour and poverty, its economic accomplishments, and its social burdens.
---
The Indian From Mon CapricE estate (Coming in January)
The autobiography of Gilbert Canabady, descendant of south Indian migrant labour shipped by the French nearly 150 years ago to Reunion Island, a French outpost in the Indian Ocean.Canabady's ancestors were ill-treated, and he himself talks of them as working in slave-like conditions even though slavery had been abolished in the early part of the 19th century. After over a century of oppression, Canabady chanced an opportunity in business, and has today become one of the most successful real estate owners in the island. He even as a zone in Reunion Island named after him, a rarity for Indians even now.
---
To order the books below please write to:
INDIA EMPIRE Publications
N 126, 2nd Floor
Greater Kailash I
New Delhi 110048,
IndiaCall: +91.11.29231515 (Mon – Sat)
Email: sayantanc@gmail.com