CRIME AND PUNISHMENT

Scotland Yard records NRI kin's statements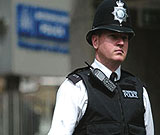 The police has its task cut out
A team of Scotland Yard police was in Mumbai in August to record statements of family members and relatives of a London-based NRI solicitor, involved in a multi-crore money laundering scam there. According to police, the team, which arrived here a few days back in connection with 2007 money laundering scam in the UK, has also sought the property details of the NRI solicitor, Badhresh Gohil.

Gohil has allegedly transferred hundreds of crores of Indian rupees, reportedly belonging to a Nigerian politician, to the UK through hawala transactions and purchased properties in the city, the local police has said. "We are assisting the Scotland Yard police in recording the statements of the family members and relatives of Gohil," a crime branch official said adding Gohil also had contacts with several people in Mumbai's elite circles, including several Bollywood actors. Police suspect that Gohil had invested in the city's real estate properties which were either registered in his name, or those of his family members or his relatives. The money trail has the Yard sleuths excited.
---

Alliance Palm Developers gets notice for cheating NRI couple
The Consumer Dispute Redressal Commission has ordered issue of notice to a Bengaluru-based realtor firm accused by a NRI couple of cheating them after promising them a luxury villa.
The NRI couple had moved the Commission against Alliance Palms Developers and Constructions Pvt Ltd, seeking action against the company. Their counsel, H Venkatesh Dodderi had lodged a complaint. The case dates back to July 3, 2007, when Anantha Krishnan Narayanan and his wife, presently residing in Dubai, entered into an agreement with the company for the purchase and construction of a luxury villa in Alliance El Dorado Park.
According to the agreement, the firm had to construct a San Lucas type villa for a total cost of Rs 69,65,000 (about USD 150,000) and get the plan sanctioned by the Bangalore Metropolitan Region Development Authority (BMRDA) on or before April 30, 2008, with a grace period of 150 days.
The condition was that if the firm failed to complete the task within the stipulated time, the couple had the right to terminate the agreement and ask for a refund with an interest of 15 per cent per annum.
The couple paid a total amount of Rs 41,17,500 between May to September, 2007, and received allotment letter of Villa No 382 on June 6, 2008.
On payment, they followed up the allotment via e-mail requesting the firm to inform the status of approval from BMRDA. According to them, the company gave a "misleading" reply stating that it had obtained the approval as per the construction agreement. When the couple received the soft copy of the approval letter, they were shocked to see the date of approval as October 15, 2008, well beyond the grace period as stipulated in their agreement.
The couple further stated that they flew down from Dubai to Bangalore on August 16, 2009, and saw no work had commenced on the project site. They requested the manager of the company to give a clear set of dates for project milestones. Despite repeated reminders, the couple alleged they received only a mail, stating the date of approval and the tentative dates for some milestones were no longer valid.
With the developers having not fulfilled their contractual obligation, the couple sent a legal notice on March 23, 2010, to the developers asking a refund of Rs 57,07,782, including interest, along with damages and cost of complaint. However, the firm returned the notice with a note "addressee left", the couple said in their complaint.
---

Ramoowalia meets Canadian minister
Highlighting the plight of 'holiday brides' in Punjab, Balwant Singh Ramoowalia, president of the Lok Bhalai Party, has urged the Canadian government to take action against NRIs who marry local girls and leave them with a promise to return.

Ramoowalia told the Indian Express that he had held a meeting with Michael Ignatieff, president of the Liberal Party and Leader of Opposition in Canada and discussed the issue.

"Marriage has become a business for NRI grooms who come to India, marry a girl from Punjab and promise her a better life in lieu of which they demand hefty dowry. Parents of the bride take loans to meet these demands. I apprised the Canadian minister of how severe the problem is. I told him that our party has been taking up such cases for almost a decade now and we have around 12,000 complaints about men from Canada, the US and the UK.
---

NRI admits to USD 34 M fraud in Washington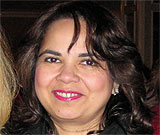 Sujata Sachdeva
She bought out over 22,000 items of luxury clothing, shoes, jewellery, furs and art objects. But all that will now amount to nought, as the money was fraudulently acquired by Sujata Sachdeva, 46, an NRI based in the USA.

The former Indian-American executive was sentenced to 20 years imprisonment in the fraud charge of $ 34 million pursued against her by stereo headphone manufacturer Koss Corporation. Sujata Sachdeva, 46, a former vice president of finance at the Koss Corporation, pleaded guilty to all the six counts of wire fraud, early this year, before a Milwaukee court in Wisconsin on July 27. US District Judge Lynn Adelman accepted her guilty plea to all six counts of felony fraud in connection with the federal government's $ 34 million embezzlement case.

Each charge against Sachdeva carries a maximum penalty of 20 years in prison and a fine of $ 250,000. Each charge also carries a mandatory special assessment of $ 100 and a maximum term of supervised release to follow any term of confinement up to five years. She agreed to pay an estimated $ 34 million in restitution to Koss that calls for at least five years in prison, although prosecutors may recommend a longer sentence. The government plans to auction the more than 22,000 items that Sachdeva bought with the stolen money. So far no date has been set for the auction.

"Ms. Sachdeva engaged in irrational and excessive buying sprees that escalated over time," the statement says. "When the bills piled up, she took money from her employer to pay for her purchases." "A large portion of the funds were used to pay for items that Sachdeva never possessed, clothes she never wore and items she never picked up."
---

NRI doc found guilty of 'fondling' 6 women patients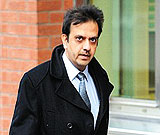 Parag Bhatt
An Indian-origin doctor in the UK has been found guilty of "serious professional misconduct" for groping six of his woman patients, including a 16-year-old girl, a report said. The General Medical Council has found 46-year-old Dr Parag Bhatt guilty of fondling his patients over a five-month period while working as a general physician in Rotherham, the Daily Mail reported.

The Council found Bhatt was sexually motivated and in all but one case had no clinical need to examine their assets, the report said. The Council concluded he was guilty of serious professional misconduct.

"We have found your actions to be sexually motivated in relation to four patients, and not clinically indicated and inappropriate in relation to five... You failed to provide adequate explanations to all six of the patients in this case. Your conduct was a serious departure from the standards expected of a registered medical practitioner in a number of important areas... Your sexually motivated examinations were a gross abuse of your patients and the trust they placed in you," the Council said.

The disgraced practitioner, who was cleared by a jury following a criminal trial in 2009, attacked his patients between January and September 2007.

In one incident he placed his hands on his victim's breasts, shook them and then began breathing heavily, the hearing was told. In another he placed his hand inside the patient's top and bra and lifted her right breast. He failed to explain why the examinations were necessary.
---

NRI Doctor Convicted Of Plotting Bomb Attack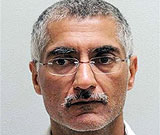 Randeep Mann
An Indo-American doctor has been found guilty of carrying out a revenge attack in the US in which a top medical official was severely injured.

Randeep Mann was convicted by a federal jury of plotting the bomb attack in February 2009 against chairman of the Arkansas state medical board, Dr Trent Pierce in retaliation for his ongoing problems with the board, in which the top official was severely injured.

He was also found guilty of obstructing the investigation, possessing nearly 100 grenades found near his residence and possessing an unregistered machine gun, Arkansas Online reported. The attack blinded Pierce's left eye, disfigured his face and impacted his sense of hearing and smell, besides other injuries.

According to prosecutors Mann orchestrated the February 4, 2009 bombing as he was furious over being reprimanded for over prescribing painkillers by the board. The attack occurred weeks before a new investigation was to begin against Mann over allegations that he continued to prescribe painkillers even after his permit was lifted. Mann's wife Sangeeta was also found guilty on a count of obstructing investigation.

The Attorney for the eastern district of Arkansas, Jane Duke, called the victim, the "true hero" of the case. The Defence attorney said he would appeal the convictions on grounds of lack of evidence.

The doctor's defence said there was nothing that tied Mann forensically to the cache of grenades or the bombing and that the case was built only on circumstantial evidence.
---

NRI convict ran brothel on days out of jail in the UK
An Indian-origin convict, on day release from a British jail, ran a thriving brothel that netted him thousands of pounds, as the prison staff failed to verify where he spent his time during the day. Rashpal Singh, serving a six-year term for aggravated burglary, had served less than two years when he was granted day release from 5.30am to 9pm to work as part of a reintegration programme.

Prison staff who thought Singh was working as a tyre fitter are understood to have failed to check on where he was spending his time, a tabloid The Express reported in mid August. Not a single phone call was made to the company where he said he was employed to find if his claims were genuine. According to The Express, Singh was only caught after a member of the public saw girls congregating at his home with men and tipped off the police.

When officers raided the house they found 2,000 pounds cash in Singh's pocket and a large amount of cannabis, a court heard. Officials at Moorland Open Prison in Doncaster, South Yorks, believed he was working eight and a half hours, six days a week and spending the rest of the time travelling on public transport to and from the job 35 km away in Rotherham.

But Sheffield Crown Court was told that instead he was using his days to recruit Eastern European vice girls and running the brothel at his Rotherham home. On Thursday he was jailed for a further two years on top of his existing sentence after pleading guilty to keeping a brothel.

The recorder of Sheffield, judge Alan Goldsack QC told him, "I suspect the public will be surprised you were allowed out so early in a lengthy sentence. "The fact that so few checks, if any, were made that you were actually attending the place where you were supposed to be working will add to the concern".

A prison service spokesman said, "We don't comment on individual prisoners. Risk assessments are carried out in accordance with normal procedures, including visits by staff to observe prisoners at work".
---

NRI fined for cutting trees in UK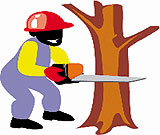 An Indian-origin man who cut down protected trees in Leicestershire has been penalised with a fine of 1500 pounds for contravening a tree preservation order.

Narborough-based Chanda Chawla pleaded guilty at Leicester magistrates' court to two charges of contravening a tree preservation order.

Blaby District Council solicitor Joanne Devlin said the trees were cut down in the Narborough Conservation Area, reports said.

She said Chawla had been sent three letters by the council advising him to check whether he was in a conservation area, or that any trees were covered by a preservation order before doing anything to them.

"He showed a total disregard for the legislation and the preservation order," she added.

One of the trees, a mature maple, was described in court as having been "drastically reduced, cropped in a crude manner and lost most of its visual amenity."

Victoria Jones, representing Chawla, said he was deeply sorry and had initially just wanted to tidy up.

But when he saw the amount of rubbish in the area, he felt he needed to do more. He was fined 500 pounds for each offence and ordered to pay 560 pounds costs with a 15 pounds surcharge.
---
APPOINTMENT

NRI is Multicultural Commissioner in Australia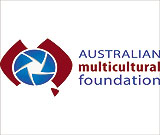 An Indian-origin woman has been appointed as state's multicultural commissioner by the Victorian government to strengthen the multiculturalism and diversity in the state. 60-year-old Madhu Bhatia was appointed as Victorian multicultural commissioner by the state premier John Brumby.

Her appointment comes at a time when the relation of Indian diaspora in Australia really needs a thought, effort and imagination to integrate the community in the backdrop of the outbreak of attacks on Indian students.

Commenting on her new role, Melbourne-based Bhatia said: "My aim is to work with different communities as a new commissioner with my special focus on Indians. I will try to work around the initiatives that would help Indian community to better integrate and participate in mainstream Australia. She said that the Government had been really working hard to control stress post the Indian student crisis and have taken several initiatives.

"I would try and work on stronger links and closeness between the authorities here and the Indian community so that all misconceptions are eliminated," she said.

The state Premier announced her appointment as a Commissioner to the Victorian Multicultural Commission (VMC) for further strengthening state's multicultural communities.

Bhatia was born in India and had lived in countries like the USA, China, Bahrain, Iran, Syria and Germany where she has taught English and cultural sensitivity, according to an official statement.

Bhatia arrived in Melbourne in 1996 and currently serves as a convener and board member for Harmony Australia, where she works to identify issues and challenges faced by international students in Melbourne.
---
REGIONS


Now, NRI children in US, UK can learn Kannada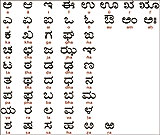 Concerned that the first generation born outside India would rapidly lose touch with the language, Kannadiga NRIs have grouped to facilitate teaching of the mother tongue to children. This also comes across as good news for unemployed post-graduates in Kannada. If lucky, they will soon be appointed as Kannada teachers for children of NRI parents in developed countries.

Children of Kannadigas and those with Karnataka origin will be taught the Kannada alphabets, words, rhymes and the epics for six months. They will also be apprised on Jnanpith Awardees, prominent poets and poems in Kannada.

To begin with, the learning centre will be in Los Angeles, and subsequently would be started in the United Kingdom, Australia, Singapore and other developed countries.

The weekend classes will be held for children at Navika — a Kannada cultural forum in Los Angeles — after which there will be get togethers for Kannada-speaking families. The teachers will conduct classes in an unconventional way, similar to the 'Nali Kali' programmes, which emphasises learning through dancing and skits.

The Kannada Development Authority (KDA) is concentrating on developed countries (with a considerable Kannada population) in order to promote art and culture among them. The KDA has decided to sponsor the air tickets, will request the locals to provide accommodation, pay a remuneration, and provide food and transportation for the teachers for six months or a year.

The children will be provided with study material authored by Lingadevaru Halemane to learn Kannada from English, along with other basic literature.

KDA chairman Mukhyamantri Chandru told Express that they will take part in the Association of Kannada Kootas of America (AKKA) conference to be held in US, and would appeal to the Kannada-speaking families to utilise the AKKA's assistance to run the weekend classes. He added that they have planned to approach philanthropists and industrialists to fund the study materials and activities. The Kannada libraries and cultural clubs will be given books to encourage learning among the Indian community.
---
RECOGNITION

UK academy honours NRI professor at Oxford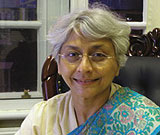 Aditi Lahiri
AAditi Lahiri, the Indian-origin professor of Linguistics at the University of Oxford, has been elected Fellow of the British Academy, the national academy for the Humanities and Social Sciences.

Lahiri, who researches phonology, phonetics, historical linguistics, psycholinguistics and neurolinguistics, is almong eight Oxford academics to be elected Fellow of the academy.

She received the Gottfried Wilhelm Leibniz Prize in 2000. In 2009, Lahiri was awarded the Professor Sukumar Sen Memorial Gold Medal from the West Bengal governor at the annual meeting of the Asiatic Society in Kolkata.

Lahiri is the first chair of the newly formed Faculty of Linguistics, Philology and Phonetics at Oxford, which launched on August 1, 2008.
---
VOTING RIGHTS

EC working to make NRI voting practical: Quraishi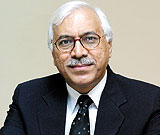 CEC SY Quraishi
The Election Commission is discussing the various "logistical issues" to make voting rights "practical" for non-resident Indians (NRIs), the new Chief Election Commissioner (CEC) SY Quraishi has said.

"We have had some discussions with the Ministry of Overseas Indian Affairs and other departments. We are trying to find a way out," Quraishi said while speaking to reporters in August.

He said various issues like whether the voting would be postal or whether the voter has to be present at the voting counter need to be sorted out. As the government is in favour of voting rights to NRIs, the commission is trying to make it practical, he added.

Quraishi said the poll panel was considering proposals for transforming the voter identity cards into bio-metric ones.

"We have viewed some presentations. We are studying the matter," he said, noting one proposal was how to utilise the bio-metric data collected by the unique identity card mission for the use of voter identity cards.

Quraishi sought to brush away misgivings about the electronic voting machines (EVMs). The EVMs, which were first used in India in 1982, have undergone periodical tests and innovations, he said.
---
SPIRITUALITY

Julia Roberts welcomed into Hinduism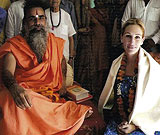 Julia Robers in India
Hindus have extended warm welcome to Oscar winner Hollywood star Julia Roberts (Pretty Woman) into the Hindu fold.

The September issue of women's fashion magazine Elle, on which Roberts, 42, is the cover girl reportedly says: The entire Roberts-Moder family, she reveals, goes to temple together to "chant and pray and celebrate. I'm definitely a practicing Hindu," says Roberts, who grew up with a Catholic mother and Baptist father. And since in Hindu cosmology souls can be reincarnated in other bodies, where does she see herself in the next life? "Golly, I've been so spoiled with my friends and family in this life," she says. "Next time I want to be just something quiet and supporting."

She would appreciate rich, diverse and long tradition of Hindu philosophy; and its interpretation of the nature of reality, he added. Rajan Zed, who is the President of Universal Society of Hinduism, said that if Roberts needed any help in deeper Hinduism exploration, he or other Hindu scholars would be glad to assist. Zed suggested Roberts to realize the Self. Ancient Hindu scripture Katha Upanishad points out that when wise realize the Self, they go beyond sorrow. Self is supreme and those who meditate on Self are freed from the cycle of birth and death. When one realizes Self, there is nothing else to be known.
---

Hindus welcome world's growing interest in reincarnation
Hindus have welcomed reportedly growing interest of the world into the concept of reincarnation.

Lisa Miller, religion editor for Newsweek magazine, writes in the August 27 edition of The New York Times on "Remembrances of Lives Past". According to a report by Washington DC based prestigious Pew Forum on Religion & Public Life few months back, "24 percent Americans believe in Reincarnation, that people will be reborn in this world again and again".

Rajan Zed of Universal Society of Hinduism said that it was kind of endorsement of an age old Hinduism concept by the non-Hindus which we had been stressing all along. Zed invited the world to look deeper into the rich philosophical thought which Hinduism, oldest and third largest religion of the world, offered.

The ancient Prashna Upanishad and Amritabindu Upanishad talk about rebirth. Brihadaranyaka Upanishad explains it beautifully: As a caterpillar, reaching the tip of a blade of grass, draws itself together and reaches out for a new foothold, so the Self, having come to the end of one life and letting go of ignorance, gathers in his faculties and reaches out from the old body to a new.
---
MOVIES


Mithun: Sure that Shukno Lanka will do well in US and Canada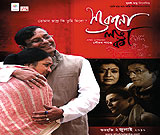 Unprecedented in scope, US-based Databazaar Media Ventures (DMV) has acquired the US and Canadian rights for digital, DVD and screening distribution of the blockbuster Bengali film -Shukno Lanka- from the producers of this film, Mumbai Mantra.

Veteran Actor Mithun Chakraborty who plays the lead in this film expressed satisfaction that Shukno Lanka was being released in the US. "I would first want to congratulate Databazaar Media Ventures for taking the initiative of distributing Bengali films in the US. I am sure that Shukno Lanka will do well in US and Canada. It is really commendable that DMV have started a movement overseas and I appeal to all NRI's and NRB's to support this ground-breaking enterprise of Databazaar Media Ventures"

"Shukno Lanka was released simultaneously in Kolkata, Mumbai and Delhi and is still running to packed houses in Kolkata in its 7th week," stated B LGautam of Mumbai Mantra. "We have given the rights to Databazaar Media Ventures for US and Canada as we are aware of DMV's reach in those territories and the ground breaking work that they are doing there." We are confident that Shukno Lanka will also do equally well in the US and Canada."

"Shukno Lanka has broken records at the box office in India and is still running to packed houses not only in Kolkata but nationally," stated Gautam B, Head of Mumbai Mantra. "We have given the rights to Databazaar Media Ventures for US and Canada as we are aware of DMV's reach in those territories and the ground-breaking work that they are doing there." We are confident that Shukno Lanka will also do equally well in the US and Canada."

Gaurav Pandey, the director of this film stated that it was imperative for films that are made in India to have themes for the global audience. "Indian cinema as a whole and Bengali cinema in particular cannot survive if it cannot address the global Indian. Bollywood has already started the process. Statistics will tell you that the overseas revenue forms a major part of the return on most of SRK's films. It is easy to understand why us as the film-makers of today need to talk to the Indian abroad. It's a question of sustenance as well as expansion," he said.

"We are aware of DMV's connect with the Diaspora in the US and Canada and I am confident that Shukno Lanka will be received well there," Pandey added.

"We have paved the way for producers of Bengali cinema in opening up a new market for them which was non-existent. The success of films like "The Japanese Wife, Ekti Tarar Khonje, Angshumaner Chhobi give credence to the fact that there is a market for good, quality Bengali cinema in the US and Canada and I am sure that our latest acquisition Shukno Lanka will do equally well, if not better," said Oney Seal, Chairman of the Databazaar Group of Companies.
---
INFRASTRUCTURE

NRI businessmen want more equity in new Kerala airport
By Ashraf Padanna
| | | | | | |
| --- | --- | --- | --- | --- | --- |
| | | | | | |
| V.S. Achuthanandan | Yousuffali MA | P. Mohammed Ali | C.K. Menon | V. Thulasidas | E.K. Bharat Bhushan |
The Non-resident Indian (NRI) businessmen who attended an investors' meet called by the Kannur International Airport Limited (KIAL) here Saturday insisted that the private investors must get majority stake in the company.

Kerala Chief Minister V.S. Achuthanandan, the chairman of the company who presided over the meeting on August 21, assured that their demand will be taken up for discussion at the next meeting of the KIAL board of directors.

Prominent NRIs who attended the meeting included Yousuffali MA of the UAE-based Emke group, P. Mohammed Ali of Galfar group, Oman, and C.K. Menon of Doha-based Behzad group. Yousuffali and Ali are also directors of the Cochin International Airport Ltd. (CIA) in which private individuals and institutions hold the majority stake.

The government has decided to hold 26 percent equity in KIAL and allot 23 percent shares to the public sector undertakings and two percent to the government-promoted companies that are not PSUs, limiting the stake of private institutions and individuals to 49 percent.

KIAL Managing Director V. Thulasidas, a former chairman and managing director of National Aviation Co. of India Ltd., which runs Air India, and other directors, Home Minister Kodiyeri Balakrishnan, Finance Minister Thomas Isaac, Principal Secretary Venu V., and Air India CMD E.K. Bharat Bhushan also attended the meeting held at the Kanakakkunnu Palace.

According to the company authorities, 959.72 acres of land had been acquired so far in the Mattannur municipality and Keezhallur village areas for the project, the fourth international airport in the state. In the second phase, 783 acres more land has been notified and is expected to be taken over in six months.

The company is in the process of selecting an integrated consultant for finalizing the master plan, obtain statutory clearances, tie up equity and debt as required, finalize tenders for construction and supervise construction.

Meetings of PSUs and cooperative institutions were also held for mobilization of equity in June and July, all chaired by the chief minister. This was the third such a meeting of potential investors.

The foundation stone for the airport with a 12,000-ft runway will be laid on the Kerala Formation Day on November 1. New roads would also be laid from the airport to Wayanad and Bakel, the two tourism hotspots in north Kerala.
—Courtesy Arab News.
---
DIAMONDS ARE NOT FOR EVER

Mayor seeks return of Kohinoor diamond to India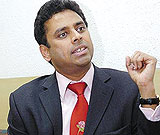 Neeraj Patil
NRI doctor and Mayor of London borough Lambeth Neeraj Patil has told journalists in India that the return of the famous Kohinoor diamond to the country would be 'a good gesture', as reported in the Economic Times of India.

The 105 carat Kohinoor diamond - once the largest known diamond in the world - was mined in India, but was seized by the East India Company to become part of the British Crown jewels on the proclamation of Queen Victoria as Empress of India in 1877. It is currently the property of the British crown.

Patil's statement comes after Prime Minister David Cameron claimed last month that the gem could not be returned to India, as the move would set an unworkable precedent.

Patil said: "As far as Kohinoor is concerned, my political mentor Keith Vaz and I hold the same opinion. I think Kohinoor belongs to India and it should be returned.

"I am very much in favour of Britain returning the diamond as a good gesture." Labour MP Keith Vaz had previously stated that it would be 'very fitting' for the Kohinoor diamond to return to the country in which it was mined.
---
AVIATION

UK based NRI Gujaratis remind Praful Patel of his direct flight promise
Praful Patel

National Congress of Gujarati Organisations (UK), an umbrella organization of 105 Gujarati organizations active in England, has asked Indian Civil Aviation Minister Praful Patel, why there is no direct flight between Ahmedabad and London in new Air India winter schedule for year 2010-11. A large number of Gujaratis fly in from the UK to Gujarat every year.

On July 4, Praful Patel had publicly announced and promised that there would be a new Ahmedabad-London direct flight starting from the month of October when winter schedule will be effective. Patel had announced this while inaugurating new Ahmedabad airport international terminal, in presence of three union ministers and Gujarat Chief Minister Narendra Modi.

NCGO Chairman Pravin Amin told the website DeshGujarat.com that recently, during the celebration of India's Independence Day at Indian Gymkhana, Isleworth, UK, they talked to Sheilendra Tomar, Marketing Manager – UK and Ireland, Air India. As the latest Flight Schedule did not include direct flights, they asked him of Air India's intentions. In response, they were told that direct flights to Ahmedabad were not included in the timetable and NCGO needs to take this up with Shri Praful Patel, Minister for Aviation, India.

Amin said, they have checked Jet Airlines schedule too, but any direct flight between Ahemdabad and London is absent in Air India, Jet or any other Airlines schedule of coming winter.

It should be mentioned that presently Ahmedabad is connected with London through Air India flight with one stop at Mumbai. The travelers catch Air India flight that departs from Ahemdabad at 21.05 and reaches Mumbai in an hour. Then all the passengers from Ahmedabad sit there for about four and half hours. The flight leaves Mumbai airport at 2.30 am, and then reaches London directly. Similar thing happens on return journey too.
---
PROPERTY

Property call to investors
PEOPLE in Bahrain who invested in a real estate project in Karnataka, India, have been urged by a top official to register their properties as soon as possible.

The plea came from State legislative council member and non-resident Indian (NRI) cell head Captain Ganesh Karnik, who was in Bahrain to meet with investors and assure them their investments were safe.

Capt Karnik said the government had taken it upon itself to ensure all investments were protected.

He first visited Bahrain in April last year when there were allegations that a man had swindled Indian citizens out of more than BD20 million in bogus land deals.

Crowne Plaza International Hotels and Resorts owner Joseph Chacko was arrested in June 2008 after dozens of Indians living in Bahrain reportedly filed police complaints against him in India. Charges in 37 cases had been filed against him. The Bangalore-based company has no connection with Crowne Plaza Bahrain.

During his last visit, Capt Karnik had met with more than 50 Bahrain-based investors to discuss concerns about projects they had ploughed money into. "Since my last visit, a lot of people have gone to India and registered their properties," he said. "However, many of them have still not done so. It is important this is done at the earliest to avoid the land getting into the wrong hands."
---
SENTIMENTS

HAF worried about blog insulting NRI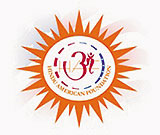 An Indian-American Congressional candidate being called "turban topper" has triggered an outrage in the community here with the Hindu American Foundation (HAF) saying such remarks were "hurtful".

"We join Mike Pompeo in publicly denouncing the bigoted statements against State Representative Goyle," said Mr Nikhil Joshi, HAF co-founder and board member.

"The statements made by the blogger are not only offensive and hurtful to Rep. Goyle, but also to members of all minority faith communities in the United States. "Christianity or any faith shouldn't be used as a litmus test for assessing a candidate's qualifications," Mr Joshi said.

"Just like his evil muslim communist USURPER comrade [sic], Barack Hussein Obama, This Goyle character is just another 'turban topper' we don't need in congress or any political office, Christianity and the United States of America!!!" a blog, which was recommended by Goyle's opponent Mr Mike Pompeo in a tweet to his followers, had said.
---

Lament of the NRI: Lowering the boom on India
By Chidanand Rajghatta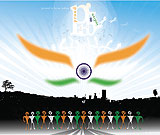 There is a growing new lament one hears among NRIs lately and it goes something like this: Have you noticed how everyone in India is rolling in money these days? Everyone seems to be earning in the millions. The days of counting money in lakhs are over; it's all crores now. Have you checked out the property prices in India lately? It's cheaper to buy an apartment in Baltimore and New York than in Bangalore and New Delhi.

And then: Boy, Indian yuppies have money coming out of their wazoo now. Went out to a really tony place for dinner in Mumbai last time and guess what was the tab for four? Almost Rs 18,000. That's like 400 bucks. And my hosts did not even bat an eyelid. Hell, I seldom fork out $400 in Manhattan. There was a time when I was expected to pay for all the going out while visiting India, but these days I keep my plastic firmly in my wallet while my cousins are all too ready to whip out their credit cards.

More: And what about their kids? Each one of them has a nifty Nokia phone — and an iPhone to boot. Remember the time when they wanted us to bring iPods, perfumes, and sneakers ? Now they get it all in India and they don't want anything from here. Hell, in any case, what does America make? It's all made in China — and most of the clothes are made in India.

The idea that India has suddenly become wealthy and the West is in terminal decline has somehow caught on, although it is probably a process, rather than an event, and there is a long road between here and realisation, strewn with boulders and bumps. For all the NRI/ urban India hype, India remains one of the poorest countries on earth and we don't even have to go to any survey for that. We remain the single largest repository of the poor, the hungry and homeless — even more than Africa — and no 9 per cent growth statistic can hide that just yet. Eventually, we might overcome that, but now is not the time for bragging.

It's true that less and less people are going to bed hungry in India now (well, when they have a bed) and there are reports that more and more people in America are (going to bed hungry ) going by the lines before soup kitchens. However, both the idea and definition of poverty in India is different from the rest of the world, especially in the United States.

Poverty in America typically means a state where one lacks a socially acceptable amount of money or material possessions. In monetary terms, an individual who makes less than $10,830 per annum (approx Rs 40,000 per month) is considered poor in America. In India, that would constitute middle-class .

But to hear the NRI gripe, everyone in India is making four lakh a month, not just Rs 40,000. Much of this carping appears to come from the NRI's own reference point with his peers in India, which he or she conflates to the rest of the impoverished country.

You see, back in the 1980s and 1980s, if you were an engineering or medical grad in India and came to the US and earned $100,000... you were considered rich. You could buy a nice car (on lease), buy a nice home (mortgage) and generally lead a good life. (especially on credit ). Back home, your poor classmate toiled away for Rs 10,000 or so a month, rode a twowheeler to work, lived in a rented place, and barely made end meet.

Fast-forward a decade or two: the NRI's salary has inched up some five per cent a year, while the RIN (Resident Indian Native) income has bounded up by 10-20-30 per cent. Their salaries, if not at par, are not as far apart as a decade ago. Besides, the bucks go a long way further in India even with all the inflation — and high living.

The fact is, despite the glimpses of high living that NRIs witness among their peers-whostayed-back , it's still possible to live well in India on a modest income (as it is in the US too). But somehow, in the mind of the NRI, he's missing the India boom while being trapped in the American bust — and he hates it.

—Courtesy TOI Crest
---

Fresh off the plane: New NRIs move to Mumbai
CNNGo reader Serena Vora, born and brought up in the United States, describes the "reverse journey" back to the motherland and the dangers of short circuiting in the first six months
By Serena Vora
The children of non-resident Indians (NRIs) growing up in the 1970s through the 1990s did not have an easy life; either in the country of their birth or the country of their ancestors.
Between two cultures, they felt like misfits almost everywhere.

Visits to India during the three-month-long summer vacation meant coming armed with childhood comfort food like orange tang, cookies and candy. Families in India expected the Western-born children to be like their kids, speaking Hindi and blending in with everyone right away. On the other end of the spectrum, back in the United States, my classmates would want to know all about my visit to that foreign country called India.

I had to explain to all (teachers included) that our families did not live in jungles, nor in huts made out of mud and the preferred mode of transportation was definitely not an elephant or a tiger.

Working (in the United States) is no longer a challenging proposition. Mumbai, on the other hand,...

Happy to be the center of attention as a child, I thoroughly took advantage of the situation and let my imagination run wild. I would very gently let slip that my pets in India just happened to be monkeys and camels.

Unfortunately, not all Indian American children found themselves on the amusing side of this dual-identity crisis.

We were a group that semed to be split. One half had no problems with our dual identity and culture—we were very proud, in fact. The other half was India phobic. They were embarrassed to display their culture amongst non-Indian friends and didn't wish to connect with their relatives and the culture back in India.

Now thanks to the Internet as well as globalization, everyone knows that a country called India is not just the land of the Taj Mahal. Flourishing Indian businesses and the Bollywood explosion has helped put India on the map of global culture. The same kids whose parents had to drag and bribe them to attend Indian functions are now up to date with Bollywood gossip. It has now not only become "cool" to be Indian, but trendy to use that Indian-ness to maximum advantage.

What are you, crazy?
When I moved to Mumbai four years ago, everyone thought I'd lost it.
To give up earning in dollars and living in the richest country in the world in exchange for the chaos that is Mumbai sounded like borderline insanity to Westerners and Indians alike.
I won't lie. It was definitely not easy; the first six months were in fact horrible and it took a long time to adjust to the Indian working style. To come from an organized way of life and responsible work ethic to pandemonium was a shock to the system; in spite of being familiar with India due to numerous visits.

The flip side was that once I got past the initial adjustments, I also got the swing of things. Like they say, once you make it past the first six months, you're set to stay in Mumbai for as long as you like.

In the book, "Marrying Anita," the author Anita Jain makes reference of her moving to India, calling it a 'reverse journey', something so many of us can now relate to. We are no longer the few odd balls "returning to the motherland" and people are actually envious that we live here.
From aspiring filmmakers and NGO volunteers to corporate honchos, people from all walks of life are coming (back) to Mumbai. Even in this global recession, India has managed to bounce back sooner than the Western countries, thanks to a strong domestic market. This makes it much easier for people to find opportunities in India versus the United States where working is no longer a challenging proposition—the systems are in place and you know what to expect—barring the fluctuating stock market.

It's like working on an assembly line in a factory—there are no surprises. In Mumbai on the other hand, things change on a daily basis, and predicting anything is impossible. You learn to deal with all kinds of situations. Everything is hands on over here; the tunnel vision syndrome doesn't exist. You are expected to do anything and everything and you get trained to handle various situations.

After having worked and lived in India I think one can easily live anywhere in the world.
—Courtesy CNNGo.com
---

Sibal apologies to Vishwanathan Anand
Three-time world chess champion Viswanathan Anand who resides in Spain is known to take opponents by surprise with the speed of his moves. But one move that surprised him was an uncalled one by the Union Human Resource Development (HRD) Ministry, asking him if he was an Indian citizen. This was after the Hyderabad University and the maths congress wanted to confer an honorary doctorate on Anand which needed the approval of the HRD ministry.

"We got a call asking if we were sure he is an Indian and whether we could provide them with some evidence. It was embarrassing even to get the evidence, but we got it and provided it," said Rajat Tandon, Secretary, Organising Committee of Maths Congress.

The conference organisers slammed the HRD ministry's "insensitive bureaucratic obstructions" forcing Union HRD minister Kapil Sibal to call up Anand to make amends.

"I rang up Anand and told him that we are sorry for what has transpired and as far as we are concerned we wish to award him an honorary degree which he has very kindly accepted," said Sibal.

"I think it's an issue which has been blown out of proportion. It is a mild irritant to have something so much questioned but we have not given it much thought," said Aruna Anand, Viswanathan Anand's wife.