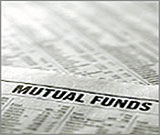 FUND UPDATE
Reliance Mutual Fund has launched a new fund Reliance Dual Advantage Fixed Tenure Fund - Plan I, a close ended income scheme with the duration of 2 years from the date of allotment. The primary investment objective of the scheme is to generate returns and reduce interest rate volatility. The scheme will allocate 90% to 95% of assets in debt securities & money market instruments with low to medium risk profile. It would further allocate 5% to 10% of assets in equities & equity linked instruments with medium to high risk profile. The new issue is open for subscription from 23 September 2010 and closes on 4 October 2010.
---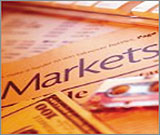 MARKET SNIPPETS
Sensex breaches 20K - The markets this week had a landmark session of trade, with the Sensex surpassing the much anticipated 20K mark and the Nifty scaling the 6000 level for the first time since January 2008. On 21st September, BSE benchmark ended at 20,001 and the Nifty ended at 6009. This is just about 1,200 points away from its all-time high of January 2008. The economic growth dipped to almost 5.8 per cent in the quarter ended December 2009, but it has again recovered and grew by 8.8 per cent in the latest June quarter, which has resulted in renewed optimism. In addition, the double-digit growth in industrial activity, a better-than-expected monsoon, revival in industrial capex and improvement in corporate earnings have also helped.
---
ECONOMY UPDATE
Food inflation rises to 15.46 per cent - Food inflation, as measured by the Wholesale Price Index (WPI), rose to 15.46 per cent for the week ended September 11. Food inflation stood at 14.77 per cent during the corresponding week in 2009 and at 15.1 per cent during the previous week ended September 4. Economic Advisory Council Chairman C Rangarajan has said that the overall WPI inflation was likely to fall to 6.5 per cent by December and 5.5 per cent by the end of the current financial year. He also said the fiscal deficit was under control and overall borrowing would remain within target.
Rupee stronger on raised FII debt cap, stocks - The rupee edged higher as gains in local shares raised expectations for more capital inflows while an increase in the foreign investment limit in local debt also supported sentiment. The government increased the cap on foreign investment in government and corporate bonds by $5 billion each to $10 billion and $20 billion, respectively on Thursday. FIIs have moved $4.4 billion into Indian shares this month, taking the net investment so far in 2010 to $17.3 billion, just shy of the record $17.5 billion inflows last year.
RBI hikes repo rate - The Reserve Bank of India (RBI) raised interest rates more aggressively than expected on September 15, keeping up its fight against inflation. The Reserve Bank of India (RBI) in its maiden mid-quarter policy, hiked the repo rate, at which it lends to banks, by 25 bps to 6% and the reverse repo rate, used to absorb excess cash, by 50 basis points (bps) to 5%. The RBI had earlier hiked the repo rate by 25 basis points and reverse repo rate by 50 basis points during its policy review in July. The rate increase was India's fifth since March.
---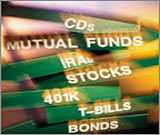 FUNDAMENTALS
Certificate Of Deposit (CD) is a promissory note issued by a bank entitling the bearer to receive interest. The term of a CD generally ranges from one month to five years. Usually maturity date for CD is the final date of payment. The renewal of CD is not permitted with retrospective effect and no overdue interest is payable on CD. CDís are issued in denominations of Rs 1 lac (1 unit) of Maturity Value (MV) /Face Value (FV), which is also the minimum marketable lot for a CD. CDs held in physical form can be freely transferable by endorsement and delivery as there is a relatively good secondary market for these instruments.
In the mutual fund context, Banks CDs have become the most preferred investment avenue for money market and short term funds as they are perceived to be relatively safer. CDs especially PSU Bank CDs have better liquidity in the secondary market. CDs also form a large part of the portfolio of short term fixed maturity plans (FMPís).