CRIME AND PUNISHMENT

In AP, cases rise against NRI husbands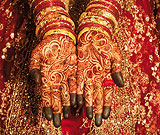 The Andhra Pradesh state police records an average of 80 cases every year of NRI husbands harassing their wives. In fact, as many as 30 such cases have been booked in the first four months of 2010.
According to CID officials who deal with cases registered against NRIs, a majority of the accused are white collar professionals including software engineers, doctors and management sector employees. According to CID IG S Umapati, about 90 percent of the accused are from US, followed by UK and Canada.
The majority of the cases registered against the NRI husbands have been under section 498-A (subjecting married woman to cruelty). The other sections include, 420 (cheating) and dowry prohibition act. In the year 2009, a total of 87 cases were registered against NRI husbands in state, 34 non-bailable warrants, three look out circulars and four red corner notices were issued. About 90 percent of these cases have been registered in the city.
According to the IG, who is also an interpol liaisoning officer in the state, issuance of red corner notices had a positive effect on solving the dowry harassment cases involving an NRI husband, as most of them had been forced to come to India to face a trial. Two years ago, Interpol stopped issuing red corner notices against accused in dowry harassment cases (section 498-A of the IPC). Prior to this decision by interpol, 19 such notices were issued in 2007.
However, even after the issuance was stopped, police are trying to bring the NRI husbands to book by trying to attach their property under section 82 (proclamation for person absconding) and section 83 (attachment of a property of a person absconding) of CrPC.
"We are also trying to extradite the accused as per section 105-B of the CrPC," the IG said, adding that most of the victims return to their homeland to lodge a complaint as the marriage had taken place here and also because the concept of dowry does not exist in western societies. To prevent such tragedies, the IG said that people should do some basic background checks about the NRI bridegroom before marrying off their girls.
"Talk to the manager of the firm where the boy is working and also to at least two of his close friends. Send some of your people who stay in that country to verify the details. Take his passport and Visa number and be a lot more careful if he wants to marry very quickly," the IG suggests.

US doctor Tiwari, 58, indicted for USD 21 million healthcare fraud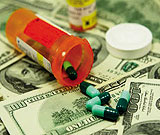 When medical practitioners overdose patients with drugs and prescribe unnecessary procedures, a very fundamental human trust is broken. Kamal Tiwari, 58, a medical doctor practising in Bloomington, Indianapolis had been doing just that for years. The Indian American doctor was out to make some serious money.
Investigators who had been tracking Tiwari arrested him on June 18. He has been indicted by a federal grand jury with health-care fraud resulting in serious bodily injury to his patients and 11 counts of unlawful drug distribution. Tiwari also defrauded the healthcare benefit programmes including Medicare and Indiana Medicaid. The indictment alleges that between 2002 and 2007, Tiwari was paid over USD 21 million by the healthcare benefit programmes alone. According to the indictment, Tiwari allegedly asked patients to undergo medically unnecessary injection procedures, such as trigger point injections and radiofrequency ablations, as a condition of receiving narcotic controlled substance prescriptions.
The injection procedures were performed in a frequency and pattern that was not medically necessary, was outside the bounds of medical practice and not for a legitimate medical purpose, the indictment said.
"Tiwari prescribed controlled substances as part of a scheme to defraud, in such dosage frequencies, combinations of controlled substances to drug-dependent patients as were likely to cause and did cause those patients unwanted injection procedures," the indictment said. The unnecessary medications resulted in patients becoming dependent on unwanted medical procedures, it added.
The indictment sets out 16 patients that specifically illustrate the medically unnecessary procedures and improper drug prescriptions. The indictment also alleges 11 counts of illegal drug distribution and lists 11 prescriptions of controlled substances that were not for a legitimate medical purpose and beyond the bounds of medical practice.
"The allegations in this matter go well beyond the healthcare billing fraud we usually see. In this situation a physician not only used patients as pawns for profit, but actually compromised the health of some of Indiana's most vulnerable citizens," Indiana Attorney General Greg Zoeller said.
Zoeller said prescription drug abuse is made worse by physicians who abuse their position of trust by over-prescribing addictive painkillers to patients who may well be addicts.

Thadani, 63, admits hiring to kill Michigan couple
An Indian-origin man has pleaded guilty to hiring men to murder an NRI couple in Michigan and faces life imprisonment.
Narayan Thadani, 63, and co-defendant Douglas Tabor hired two hit men, Miguel Servando and Nelson Mendoza, to kill Michigan residents Aasha and Brij Chhabra in 2008.
An alleged real estate deal between Thadani and the Chhabras has been cited as reason for the murder. The couple was found dead by the police in their Michigan home.
Thadani, formerly a Houston resident, pleaded guilty before Chief United States District Judge Gerald Rosen. Under the terms of the plea agreement, Thadani will be sentenced to life in prison without the possibility of parole.
Thadani was supposed to invest about USD 2 million on behalf of Aasha. The Chabbras had later sued Thadani, who had not returned about USD 1.5 million to them. Servando and Mendoza were charged with first degree murder.

Killers hired by Singh arrested
The CIA staff of the district police busted a gang of contract killers with the arrest of four youths hired by Italy-based NRI Harvinder Singh to kill his old enemy Davinder Singh Giani at Nangal Shama village. The police recovered a .32-bore pistol from them. Their two accomplices, however, are still at large.
Additional Deputy Commissioner Police (Crime) Rajpal Singh Sandhu said on a tip-off the CIA staff laid a trap and nabbed Bhupinder Singh, a resident of Johal village in Adampur, Kuldeep Singh of Bhakhian in Kapurthala, Gurmohan Singh of Railway Colony and Gurvinder Singh of Bullira village. During questioning, the accused revealed that Harvinder Singh, who migrated to Italy four years ago, had a dispute with Giani.
Harvinder Singh recently visited Jalandhar and came in contact with Bhupinder Singh. After returning, Harvinder asked Bhupinder Singh on telephone to hire killers to eliminate Giani. Harvinder told Bhupinder that the contract amount should not be more than Rs 2 lakh, informed Sandhu.

Rastogi, 41, ordered to repay £30 million for trans-Atlantic faud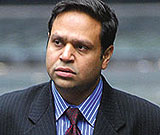 NRI Virendra Rastogi, serving nine-and-a-half-year jail sentence in the UK for a trans-Atlantic fraud has been ordered to pay back 30 million pounds within six months by a court to compensate victims. 41-year-old Rastogi conned banks into pouring more than 1 billion pounds into what they believed was a global business empire.
But the money went to a network of sham companies, whose registered offices included a cow shed in India and a laundrette in the US. Rastogi, of Mayfair in London, is serving a nine and a half year jail sentence for conspiracy to defraud.
A judge at Southwark Crown Court here ruled Rastogi has 30 million pounds in realisable assets. The money will be used to compensate the victims of the fraud. "The defendant is a very intelligent and able man" who, for much of his adult life, "has had absolutely no regard for truth or honesty," Judge James Wadsworth said in his order, according to the SFO (Serious Fraud Office).
"The defendant accepts that the whole of his business success was based on deceit." Antony Brown, Rastogi's lawyer, said his client "absolutely does not have 30 million pounds" and is considering whether to appeal the order. "Our client has had to account for one billion pounds, and the judge has decided that 30 million remains unaccounted for," Brown was quoted as saying by a local media report.
"We need to spend a little time considering it." Rastogi was sentenced to prison in 2008 for the fraud, which expanded from New York to London in 1996. It eventually grew to involve more than 200 companies across six jurisdictions.

Five in court on charges of murdering NRI shopkeeper
Five Asians have appeared in a British court accused of murdering an NRI shopkeeper who was beaten to death during a robbery at his store.
Umare Aslam, 20, Muawaz Khalid, 20, Shoaib Khan, 18, Nabeel Shafi, 18 and Rehman Afzal, 18, are charged with the murder and robbery of Huddersfield shopkeeper Gurmail Singh who came here from India in 1963.
63-year-old Singh died from head injuries after he was struck at least nine times with a weapon, believed to be a hammer, in the shop in the Cowcliffe area of Huddersfield on February 20. Singh is survived by his wife, two adult sons and a daughter. He had celebrated his 63rd birthday, the day before he died.
Aslam, of Coniston Avenue, Dalton, Huddersfield, Khalid, of Blackmoorfoot Road, Huddersfield, Khan, of Calton Street, Hilhouse, Huddersfield, Shafi, of Park Hill, Bradley, Huddersfield and afzal of jacinth Court, Fartown, Huddersfield appeared at Bradford Crown court for a case management hearing.
All five, who are in custody raised their hands as their names were read to the court and sat in the dock with four security guards. The case was adjourned for a plea and case management hearing at Leeds Crown court on July 19. A preliminary trial date is listed for August 31, and a trial is expected to last five weeks. Earlier this year, an A-level (higher secondary) student was handed a six-month detention and training order after admitting robbing Singh two days before he was fatally attacked. The 17-year-old who cannot be named for legal reasons, robbed Singh of cigarettes at his store on February 18.

Indian techie shot dead in US
An Indian software engineer was robbed and shot dead by a group of five people in a motel near Detroit in US, where he had gone to meet a Mexican woman.
The victim has been identified as 35-year-old Venkata Subba Reddy Cuttamanchi, who is a native of Chittoor in Andhra Pradesh. Cuttamanchi was shot dead by a group of people in Southfield near Detroit on June 16 around 2:00 am, the Telugu Association of North America (TANA) said.
The police have arrested all the five individuals, including the boy friend of the woman, who were involved in his killing. "Venkat Reddy met a 23-year-old Mexican woman through Internet dating, had a meal at Wendy's restaurant, and drove to a nearby EZ Rest motel around 2 am. This woman's boyfriend and four other cronies who were already waiting at the motel robbed Venkat and shot him to death," said Prasad Thotakura, TANA executive vice president.
Police was immediately informed by people who saw the shooting, who responded in no time and arrested all those involved in the homicide. Thotakura, who helped in getting the body back to India, said all formalities have been completed and the body was on its way to India.
Jayaram Komati, TANA president, and Mohan Nannapaneni, TANA secretary, have expressed deepest condolences to the Cuttamanchi family and urged the Indian American community to get familiar with safety and security guidelines that are available on its website.

Security for NRI jewellers at Leicester stepped up
The Leicester police have stepped up patrolling along the town's Golden Mile where several Indian-owned jewellery shops were burgled this month ostensibly fuelled by the rising prices of gold. Special security measures have been offered to shops on Belgrave Road, also known as the Golden Mile.
Alankar and Bipin were burgled within a few days of each other earlier this month. The shops are to be offered devices which can be activated in emergencies to spray intruders with a fine mist of SmartWater.
Leicester City Council is also to consider installing bollards on some sections of pavement to prevent ram-raid attacks.
Chief Superintendent Rob Nixon, head of police in the city, visited the victims Alankar and Bipin jewellers with city council leader Veejay Patel and chairman of the Belgrave Business Association Dharmesh Lakhani.
Bihesh Pala, owner of Alankar Jewellers, which was robbed on Tuesday, June 8, said: "We are impressed with the way that things are happening. To get local officers stationed back in Belgrave will be amazing." Councillor Patel said: "Leicester is very proud of the Golden Mile and we are committed to supporting local businesses to make them, their customers and residents feel safe." Dharmesh Lakhani, chairman of Belgrave Business Association and owner of Bobby's restaurant in Belgrave Road, said businesses were happy with police progress on the two cases.

59-year-old jailed in UK indefinitely for sex attack
An Indian-origin convicted sex attacker who raped a disabled woman in hospital while working as a healthcare assistant has been jailed indefinitely.
Naraindrakoomar Sahodree, 59, raped the multiple sclerosis sufferer at the National Hospital for Neurology and Neurosurgery in central London in 2008. He was found guilty last month of rape, and has now been sentenced. A judge at Blackfriars Crown Court ruled he must serve at least six years before his case is reconsidered. The judge ruled that Sahodree should be made subject to a sexual offences prevention order which bans him from taking up jobs in the caring profession in future.
---
PROPERTY

Dubai property show encouraging
Maharashtra Chamber of Housing Industry (MCHI) received an encouraging response to the India Realty Expo 2010 held in Dubai between June 3 and 5, with 2847 NRI's visiting the exhibition. "Factors such as attractive prices of Indian real estate coupled with a lacklustre trend in local markets in Dubai turned out a bonanza for the Indian realtors exhibiting their properties in the Dubai exhibition," said Sunil Mantri, President MCHI.
Eighteen leading developers and builders from India including Acme Housing (India) Pvt Ltd., Akar Creations Pvt Ltd., Ashiana, Delta Group, Everest Developers, Godrej Properties Ltd, Hiranandani Constructions Pvt Ltd, Kolte-Patil Developers Ltd, Marvel Realtors, Nahar Group, Nirmal Lifestyle, Nyati Group, Our Town, Pathy Housing, Prathmesh Construction Pvt Ltd, Runwal Group, Rustomjee, Uma Constructions represented by United 4 realtors participated.
"We have seen tremendous response and turnout for the exhibition this time. Projects in Bandra, Andheri, Powai, Kandivali, Borivali, Ghatkopar, Thane, Navi Mumbai from Mumbai and other cities such as Pune, Bangalore and Goa received a lot of enquires for residential flats. Quality of visitors was good and mostly they were affluent, focused and high-end consumers. Visitors showed interest in 2 / 3 BHK flats ranging from Rs 60 lakh to Rs 1 crore," Deepak Goradia, honorary secretary, MCHI said.
"India Realty Expo 2010 held in Dubai achieved great success this year. We have really encouraged with the over-the-counter sales of 70 flats worth Rs 560 crores during the three day exhibition, said Zubin Mehta, CEO, MCHI.
This was the 9th year of the India Realty Expo in Dubai.

---
HEALTH

NRI Venture in Kochi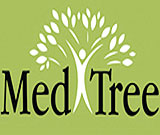 Birth World, a wholly owned subsidiary of Med Tree Healthcare Pvt Ltd, is launching a innovative range of maternity and infant care services that specialises in meeting the unique and ever-changing needs of pregnant women and infants.
Birth World services includes birth spa which focuses on infant massage therapy and birth academy for child birth education. It also provides other variety of pregnancy support services. It's a one stop place for pregnant women, moms and babies, a place where they can relax and be pampered while simultaneously getting educated with the information and services they need. Birth World provides services for women still trying to get pregnant, and those in their postpartum months and offers almost everything a woman could need or want in respect to pregnancy.
Birth World, promoted by a group of NRI doctors and businessmen, will initially extend their services to Kochi and thereafter has plans to set up 25 centres in India in the first of year operation through franchising. The state-of-the-art facility at Panampilly Nagar, Kochi will be opened during the first week of June, this year.
"Apart from giving birth to babies, Birth World aims at making mothers strong, competent, and capable. Birth World will be the first centre in India to provide scientific infant massage therapy in an organised approach, with highly qualified physiotherapists and clinical child development specialist," said M.A. Babu, Managing Director of Medtree Healthcare Pvt Ltd.
---
CONSUMER AFFAIRS

HSBC fined by National Consumer Commission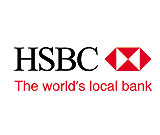 The National Consumer Commission has ruled that the HSBC bank will have to pay Rs one lakh as compensation to an NRI couple for its failure to disburse the sanctioned loan amount for purchase of a flat to a builder.
The Commission, comprising Members B N P Singh and S K Naik, upheld the decision of Chandigarh State Consumer Commission against which the bank had filed an appeal.
The flat was allotted in 2004 to the couple who had availed the loan facility from the ICICI Home Finance Company Limited. In 2006, the HSBC bank had offered to get the previous loan transferred and sanctioned the complainants a loan of Rs 40 lakh.
However, it failed to disburse the loan amount to the builder, which the apex consumer body held was deficiency in service and further imposed a cost of Rs 5,000 on the bank.
"Had the bank abided by its terms, the complainants would not have had to face this situation and in the bargain they were not only mentally harassed but also had to suffer heavy loss. Deficiency in service by the bank is writ large," it said.
It noted that the bank had made an offer to take over the loan already sanctioned by the ICICI Home Finance Company Limited and lured the complainants, Sridhar Gajula and Manjeet Kaur Gajula, with the promise to sanction their entire loan requirement of Rs 40 lakh.
"After taking over their liability to the tune of Rs 27 lakh from ICICI Home Finance Company Limited and obtaining the requisite documents and security in its favour, it failed to disburse the remaining loan amount.
"The evidence clearly indicates that the bank deferred and delayed the payment of dues to the builder, M/s Omaxe Limited, despite repeated requests by the complainants. In sheer desperation and in order to save the flat, the complainants had to pay the penal interest as per the agreement with the builder from their own pocket," the Commission said.
Earlier, the bank contended that the top-up loan was entirely a different transaction and that they were entitled not to release the amount since the complainants had failed to provide certain documents.
The Commission rejected the argument, saying when the bank had got the loan sanctioned by the ICICI Home Finance Company Limited transferred in its favour, it must have satisfied itself with all the requisite documents.
It said that asking for any further document was only an excuse not to release the sanctioned loan amount.
"From a perusal of the various communications exchanged between the complainants and the bank, it is abundantly clear that it without any valid reason has not released the dues or installments despite its promise to do the same," the Commission said.
---
GLOBAL SOCIAL RESPONSIBILITY

Lakshmi Mittal, Rikin Gandhi, Indrani Medhi in Fortune's visionary list
Better known for his sprawling steel empire and mounds of wealth, Lakshmi Mittal has now been named as a visionary by Fortune magazine for extending support to help Indian athletes win Olympic medals.
The league of eight individuals also features two other Indians—Rikin Gandhi, the chief of New Delhi-based NGO Digital Green, and Indrani Medhi, an executive at Microsoft India. Elaborating on the 'The Fortune Global Forum Visionaries' list, the magazine said it set out to find "eight trailblazers whose innovative contributions to emerging markets and developing nations are as significant as they are universal." The NRI billionaire has found a place in the list as the founder of Mittal Champions Trust, that supports Indian athletes in as many as six sports. The publication said the England-based chief of the world's largest steel company ArcelorMittal plays a pivotal role in India's ongoing quest for the Olympic metals.
The goal of the Mittal Champions Trust is to identify, support and enhance the performance of talented up-and-coming Indian athletes in six sports: track and field, shooting, wrestling, archery, boxing, and squash," the magazine noted.
---
ANNIVERSARY CELEBRATIONS

UAE celebrates Rabindranath Tagore's 150th birth anniversary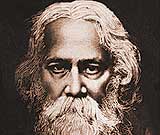 India Social and Cultural Centre (ISCC) and the Abu Dhabi Indian Bengali Community jointly teamed up to launch the year-long 150th birth anniversary celebrations of the renowned Indian poet and Nobel laureate Rabindranath Tagore on June 18, a media release said.
The launch day programme performed by the Bengali community here included songs, music, dance and drama all based on Tagore's work.
Rabindranath Tagore (May 7, 1861 – August 7, 1941) reshaped Bengali literature and music which were part of the rich heritage of undivided India in the late 19th and early 20th centuries. The profoundly sensitive, fresh and beautifully versed 'Gitanjali' saw Tagore become the first non-European to win the Nobel Prize in Literature in 1913. The National Anthems of India and Bangladesh have been penned by Tagore.
Hailing the contributions of Tagore, Anuja Chakravarty, head of the cultural wing of the Indian Embassy in the UAE, said, the hallmark of a genius is that his work transcends the barriers of time, geographic locations, language and cultural divides.
---
ELECTED

Gehani President-elect of NYSDA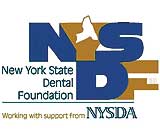 Professor Chad P. Gehani of New York University was officially elected to the position of President-Elect of the New York State Dental Association (NYSDA) at the historic First Annual Session of the House of Delegates that took place in Chicago, Illinois on June 10-12, 2010. In another historic first, he becomes the first President of Indian descent in the long line of NYSDA Presidents dating back to 1868. There are 20,000 practicing dentists in New York.
In accordance with the NYSDA constitution and bylaws, Gehani will become president at the next annual meeting of the House in June, 2011. He will succeed the current NYSDA president Robert Doherty. His election to the NYSDA President-Elect position is the culmination of a life long record of service to NYSDA. He is well respected on the national level at the American Dental Association where he has served as a delegate, on the Council on Membership, the New York State Grassroots Membership initiative, the Committee on International Programs and Development and most recently as a representative to the National Diversity Conference sponsored by the ADA. He is generally recognized as one of the foremost advocates promoting diversity in the dental community and has been honored by many of the ethnic dental associations for his work in this area.

---
SCIENCE AND ACADEMICS

CSIR scheme ready to woo NRI scientists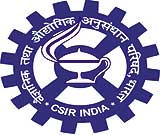 Seeking to attract best minds in science for globally competitive research, an ambitious project by CSIR to woo NRI scientists is all set to take-off.
"Prime Minister Manmohan Singh has approved the selection of 18 scientists for the post of 'Outstanding Scientists' as part of our STIO project," Samir Brahmachari, Director-General Council of Scientific and Industrial Research (CSIR) said.
However, he refused to divulge the names of the scientists, who would hold position equivalent to Director of national laboratories without administrative responsibility, citing logistical reasons.
Brahmachari said the selected scientists would lead cutting edge and mission projects by achieving synergy of resources spread across CSIR's 37 laboratories nationwide and also mentor young researchers.

Manipal gets relief, more NRI quota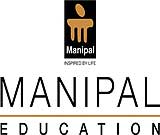 In June, the Karnataka High Court allowed Manipal University to admit 500 students for the current academic year at its two medical colleges in Manipal and Mangalore. Extending an earlier interim order, a division bench headed by Justice N Kumar said, "To avoid inconvenience to students, the government, the college and the public, we feel it appropriate to continue the interim order permitting the college to admit 500 students for the academic year 2010-2011and fix the NRI quota for this year at 15 per cent." The Medical Council of India (MCI) had on June 25, 2008 reduced the intake of Manipal University to 250 seats from the sanctioned strength of 500 on the ground that the Kasturba Medical Colleges (KMC) in Mangalore and Manipal did not have the adequate infrastructure to admit 500 students for the MBBS course. The MCI head has since been arrested by the CBI.
---
RECOGNITIONS

Qatar poets honoured at Bihar Divas
In June, Bihar Divas was celebrated first time in Doha with "Ek Sham Bihar Ke Naam" by Bihar Foundation, Qatar Chapter and the Indian Association of Bihar and Jharkhand (IABJ). The venue was the Qatar Charity Hall.
The programme commenced with a recitation of the Holy Quran by well-known child artist of Qatar Nadir Abdul Salam. The guests were welcomed by Saba Desnawi while Farooq Ahmed, Secretary of the IABJ presented the report.
Mirza Hamid Ali, Vice President of IABJ and Aslam Perwaiz presented a memento and shawl to the Ambassador of India to Qatar Deepa Gopalan Wadhwa. Shakil Ahmed Kakvi, President of the IABJ briefed on the objective of celebrations of Bihar Divas.
"This is the first time we are celebrating Bihar Divas in Qatar. The motive to celebrate Bihar Divas is to bring all the people of Bihar origin around the world on to one platform. I have started a school called the Kainat International School in my village Kako of Jehanabad District in Bihar. It is not a part of charity but is a part of my duty to bring happiness and a smile on the faces of my villagers. I appeal to all NRBs to address at least one issue of your village where you were born," Shakil Ahmed Kakvi said.
On behalf of Bihar Government Vivek Kumar Singh, CEO of the Bihar Foundation congratulated the people of Qatar for holding the first Bihar Divas function in Qatar and specially thanked the Ambassador of India for her support and guidance for Bihar Divas.
The Indian Ambassador said that according to a survey done by a Briton in 1952, Bihar was the best governed state in India. "It has the distinction of
having cradled faiths like Jainism and Buddhism," she said.
The programme was presided by Hassan Chaugule, Chairman of the Advisory Council of the Indian Cultural Centre.
Chaugule assured support and cooperation to IABJ and Bihar Foundation for the development of the state.
The Chairman of the NRI Chapter-Qatar, S Bukhari, compared Bihar with Bhopal and praised the Bihari intellect in different fields. The President of ICC, K M Varghese said he was surprised to see the video presentation on the seven wonders of Bihar. The President of ICBF, Nilangshu Dey said he was proud to be of Bihari origin and being brought up in Jharkhand. He said the effort of the Indian Association for Bihar and Jharkhand and Bihar Foundation is laudable."
The Editor of Qatar Tribune, Ajit Kumar Jha, talked on the paradoxes that characterise the state. Jha drew attention to the conflicting identity of Bihar as historically and culturally one of the richest states of the country but at the same time one of the most backward economically. Susheel Kumar Modi, the Deputy Chief Minister of Bihar sent a message of congratulations.
Members of IABJ and Bihar Foundation contributed Rs100,000 for the family of Mohibullah, who died recently in Qatar. The Indian Ambassador presented the Veer Kunwar Singh award and Maulana Mazharul Haque award to two Bihari poets, Iftekhar Raghib and Amjad Ali Sarwar, for their works in Qatar.
A short film on the seven wonders of Bihar was shown with a message from Chief Minister Nitish Kumar highlighting that the restoration of the Nalanda University's glory would bring about great changes in Bihar.
---
FRANCHISE

NRIs to get voting rights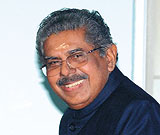 In an attempt to make the country a favoured destination for NRIs, a union group of ministers (GoM) on June 10 cleared a draft bill that will allow persons holding an Indian passport that are studying or working abroad to vote, provided they are in their constituency on election day.
The GoM included Minister for Overseas Indian Affairs Vayalar Ravi, Law Minister Verrappa Moily and Parliamentary Affairs Minister Pawan Kumar Bansal. The representation of peoples (amendment) bill will be taken up by the cabinet soon.
Ravi said the GoM had cleared the bill and it would be introduced in Rajya Sabha as early in the next session. "This was a long standing demand of people holding Indian passports especially in the Gulf. We hope to bring it in the cabinet soon,'' Ravi said.
NRIs have been demanding voting rights for several years now. While many associations had been campaigning for voting through the internet, the option has so far not found favour with Election Commission.
There are an estimated 5,00,000 Indian passport holders scattered around the world, and in an acknowledgement of their growing influence and strength, Prime Minister Manmohan Singh had announced in January that the government would make efforts to ensure that NRIs had voting rights by the next general election.
But what will NRIs actually gain? The tax rates for NRIs and residents are the same. The concession for NRIs is that their income abroad is not taxable in India. However for resident Indians, global income is taxable in India. Double-taxation avoidance agreements with the host country may also help NRIs save on taxes.