Targeted Sectors for Investment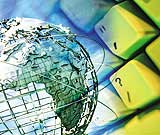 INFORMATION COMMUNICATION TECHNOLOGY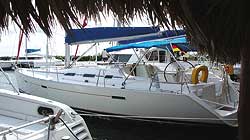 YACHTING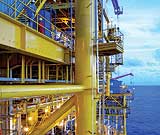 DOWNSTREAM FROM ENERGY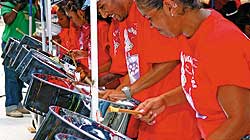 MUSIC AND ENTERTAINMENT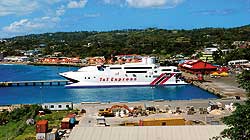 MERCHANT MARINE
Quite aptly, Trinidad and Tobago has been labeled the Gateway to the Caribbean and Latin America. In India today, the country is being positioned as such in all promotional activities. The Mission in New Delhi remains as the focal point for Trinidad and Tobago's representation in Asia as a number of concurrent accreditations are in place including Singapore, Japan, Sri Lanka, Bangladesh and Indonesia.

The High Commission during the tenure of Pundit Maniedeo Persad has been actively promoting trade and industry. Some of the successes seen in bilateral relations in the last five years include:

· ESSAR Steel 1.8 billion USD investment in Trinidad and Tobago.

· Bank of Baroda establishment of offices in October 2007 and have since expanded to new locations in Trinidad and Tobago.

· The first ever Bollywood film shot on location in Trinidad and Tobago in 2007, the music for this movie was launched in Trinidad on November 22nd, 2008.

· Increase in business travel to Trinidad and Tobago by over 600%.

· On the energy front, ONGC Mittal has won an offshore gas block in Trinidad and Tobago.

· Increased frequency in the Indian Trade Fairs in Trinidad and Tobago at which Indian goods are marketed extensively.

· Signing of the Bilateral Investment Promotion and Protection Agreement in 2007.

In June 2008, the largest Trade Delegation ever from India to Trinidad and Tobago took place. The Indian Delegation was joined by delegates from Singapore and Bangladesh. This Trade Mission organized by the High Commission in New Delhi, and the Buyer Seller Meet hosted by the Federation of Indian Export Organizations (FIEO) in association with the Indian Mission in Port of Spain, highlighted many opportunities for business interactions.

Following on the success of the first Mission, the 2nd Trade and Investment Mission to Trinidad and Tobago in June 2009 was organized. In this mission, members of FIEO took part in the Trade and Investment Convention in Trinidad and Tobago hosted by the Trinidad and Tobago Manufacturers Association (TTMA). This is the Caribbean's biggest business to business event to which local, regional and international buyers and distributors attend. An India Pavilion was set up by FIEO with the Companies using Trinidad and Tobago as a base to access the Caribbean and Latin American Markets. Additionally delegates from the Confederation of Indian Industry (CII) joined the Mission and also held a separate India – Caribbean Conclave for one day in association with the Indian Mission in Port of Spain. For the first time ever, Bangladesh and Sri Lanka also had country pavilions in the Trade and Investment Convention in Trinidad. Following this the FIEO has decided to establish an India Trade Centre in Trinidad and Tobago, a project that will be commissioned shortly.

As one moves forward, there is tremendous scope for increasing bilateral relations. In fact in the last five years India has now emerged as the 4th largest Investor in Trinidad and Tobago. It will be worthwhile to explore Trinidad and Tobago and use this dynamic, progressive, multicultural and multiethnic nation as your base to interact and do business with the Caribbean and Latin America.
Targeted Sectors for Investment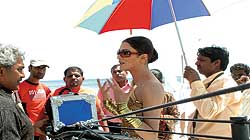 FILM INDUSTRY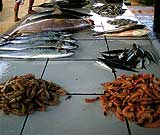 FISH AND FISH PROCESSING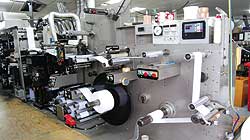 PRINTING AND PACKAGING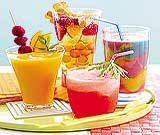 FOOD AND BEVERAGE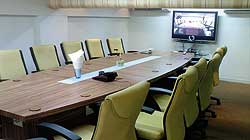 SERVICES