PUNJABI DIASPORA

UK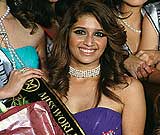 AN ETHNIC Indian contestant emerged as the second runner up in a beauty pageant in Kuala Lumpur while a business management student in Britain was crowned the new Miss World Malaysia.
The annual pageant saw ethnic Indian model Shereen Kaur, 20, taking the third spot. The first runner-up was student Cindy Chen, 24. Soo Wincci won the 2008 beauty contest in Kuala Lumpur.



Malaysia
SUSHILA SAHOTA from in Leicester is a nurse who also teaches after school Punjabi classes at the Groby Community Specialist Language College. Frustrated by the lack of dual language books Sahota has written a series of 11 books to help people learn Punjabi.
The books were printed in India and have phonetics spelled in English along with the English translation.
"I wanted books with the continuity of characters. I made a character called Mona and wrote a book about her house, her birthday party, her family. The books cover vocabulary, numbers, colours and animals. I have students ranging from age six up to 50 in my class," says Sahota.


US
IT DOESN'T take rocket science for Indians to disappear in the US. Or does it? The latest in the long list of their tricks is taking the NASA route.
Four students of a school in Mahilpur village of Hoshiarpur did just that while on a trip to the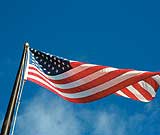 American space agency.
The missing students of CBSE-affiliated Doaba Public Senior Secondary School — Sumit Sahni, Baljinder Singh, Dalbir Singh and Arshdeep Rahil — were aged between 14 and 15 years and part of a 21-member delegation, which left for the US on a Lufthansa flight on July 19. Three went missing in Washington the next day, saying they were going out to look for food. The fourth followed suit soon. Interestingly, one of the teachers who accompanied them hasn't returned either. Instead, she sent a mail saying she had got married and that her leave be extended. The incident comes close on the heels of two students from a leading school in Jalandhar doing the vanishing act during an educational trip to the US. "Our delegation leader has informed the US homeland security and the Indian embassy about the four missing students," says school principal Balwinder Kaur.



UK
LAWMAKER SWRAJ Paul says India and the US must first focus on tackling terrorism before going ahead with a civil nuclear deal.
"There is no doubt I am against the (Indo-US) nuclear deal. My point against the deal is that we must first deal with terrorism. Unless we do not deal with terrorism, we would be planting nuclear bombs in the form of reactors," Paul says.
His apprehension against the deal stems from the fact that global terrorism has changed face and India is vulnerable to it. "Also, the world has not been able to find a solution to nuclear waste. It would be unfair to future generations to dump nuclear waste now and leave the problem unsolved," says Paul.

ARJUN BALI, 16, a climbing enthusiast and resident of Beaconsfield, Buckingham­shire, climbed the 20,000 ft Stok Kangri in Ladakh to raise money for a fund set up by his school housemaster for a charity in Africa. Bali raised £4000 that will be used to support the WAMA Foundation that provides orphaned Tanzanian girls with secondary education. He says it feels good he has done something to help the girls, many of whom come from poor famliies and many of whom run away from home after their parents try to force them into marriage or circumcisions.

A RETAIL empire built by an Indian from humble beginnings has been named in a list of Britain's t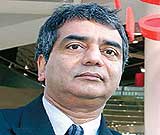 op 10 privately-owned retail companies.
Tom Singh's New Look fashion chain and Anwar Pervez's Bestway cash-and-carry grocery outlets figure in a Daily Telegraph list of Britain's top 100 private companies.
Urging its readers to "salute a nation of shopkeepers", the paper said Tom Singh is "a trailblazer in inventing the cheap, 'fast' fashion that now dominates the UK high street".
Born in Thakarki, near Phagwara in Punjab, Singh was only a year old when his family came to Britain in 1950. His family went door-to-door selling from a suitcase.
Singh started his first shop with his wife in 1969, and in 1982 merged his stores with those of his parents to form New Look Retailers, a group of around 20 stores.
Entering the 1990s with some 40 shops in southwest England, the family became a strong regional retailer. It then began a period of rapid national expansion, growing to 200 stores by 1994.
Sales are in the region of £1.2 billion a year, and the company is now expanding overseas, particularly in France.

GUJARATI DIASPORA
Germany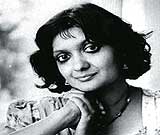 SUJATA BHATT was among five others short listed for Britain's most valuable poetry prize. Bhatt, 52, born in Ahmedabad was chosen for the 10,000 pound Forward Prize for her collection entitled 'Pure Lizard'.
Bhatt, who lives in Germany with her husband and daughter, was shortlisted from 133 contenders, and received several awards, including the Commonwealth Poetry Prize (Asia), and has published six collections of poems. Her works have been translated into over 20 languages.


US
RAJ BHAVSAR should have won an Olympic medal for India. Instead, the gymnast did America proud in Beijing.
The 28-year-old Houston lad, born to Gujarati parents was part of the six-member American men's team which won the bronze medal in artistic gymnastics in the Beijing Olympics.
Raj, a member of 2001 and 2003 World Champion US team, thus became the se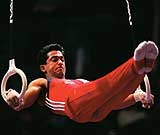 cond Indo-American gymnast, after Mohini Bhardwaj, to win an Olympic medal.
Mohini was part of the American women's team which won a silver in Athens in 2004.
Raj proved third time lucky after twice coming close to make it to the Olympic team in Sydney and Athens. He, in fact, mulled quitting it altogether after the double jolt. The dream finally materialised in Beijing, but not without Dame Luck's intervention.
It was only a fortnight ago that he got a call-up to fill the void created by Paul Hamm's injury and the gymnast of Indian origin, who tried everything from Jack Canfield books to Bikram Yoga, finally had his day under the sun.
"I'm so grateful to everyone. This has been a fairytale. We never doubted ourselves and it happened. This makes all the blood, sweat and tears worth it," says Raj.

BANKS RUN by Indians are opening in North America to cater to the new Indian immigrant, who finds it tough to get loans from mainstream American banks. At least seven Indian-American ethnic banks have opened in the past three years, and there are about a dozen such banks in the US now.
"I expect about 10 more to open in five years," says State Bank of Texas founder Chandrakant Patel.
After examining a customer's repayment prospects, ethnic banks issue loans quickly, though interest rates are often higher to cover the risk.
However, Sushil Patel, Pa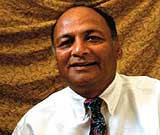 tel's son, says the Bank of Texas charges interest at market rate to people with no credit history. "Ethnic banks avoid bad loans as they take decisions based on factors like culture, background, social status. They are able to judge a person's character better than regular banks, who don't know their clients as well," explains Patel. "We are able to make checks because of the close-knit Indian community."
The richest among these banks, the Mutual Bank of Chicago, has assets worth $1.35 billion.

ANAND DESAI, associate professor and head of the department of finance at Kansas State University's College of Business Administration, has been named associate dean and director of undergraduate programmes.
Desai will direct the college's efforts in student recruitment, enrollment, advising and retention. His duties also include overseeing the adminis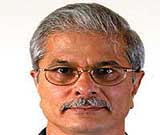 tration of the core curriculum in business, the college distance major in general business, the certificate program in international business and the awarding of merit-based scholarships.
Desai joined the College of Business Administration in 1994. He holds the ConocoPhillips Faculty Fellowship. He was appointed as head of the department of finance in 1998.
Desai received his doctorate from the University of Michigan, master's degrees from Oklahoma State University and Iowa State University, and a bachelor's degree from Maharaja Sayajirao University, Baroda.
"My near-term goals are to design and implement recruitment plans for attracting the best and the brightest students, says Desai.