It is time to spread some love and make a difference. Malaysiaís number one Tamil radio station Thr Raaga, in partnership with Magnum, are inviting its listeners to join them at the Magnum Thr Raaga Concert touróall for a good cause.

With four concerts at four locati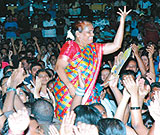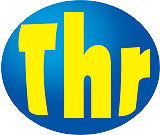 ons nationwide, the tour will kick off on May 12 at Stadium Shah Alam, before visiting Stadium Pasir Gudang, Johor (June 30), Stadium Indera Mulia, Ipoh (August 18) and Padang Kota Lama, Penang (October 27).

The Magnum Thr Raaga Charity Concert is FREE for all members of the public. It is organised with the utmost objective of reaching out to unprivileged Malaysians and contribute towards the betterment of their life. Three orphanages have been selected to benefit from the first concert at Shah Alam, namely the Sri Shenbagavali Asram, Sungai Besi; the Anbu Illam & Karunai Illam Charity Home in Ulu Klang and Kepong; and the Agathians Shelter, Petaling Jaya. Other charity organisations at the respective states where the other three concerts are taking place will be nominated.

While entrance is free, the audience can make their donations during the event. All contributions collected will be channelled to these charity homes.

Prior to each concert, children from these homes will also be treated to a special luncheon.

Local artists performing during the tour include Reshmonu, Yogi B, Dilip, Sharmila Sivaguru and Boh Raagaswaranggal 2007 winner, Revathy Devi Mathavan. Of course, Thr announcers will also be meeting their listeners at all four locations.

Thr listeners have the opportunity to rub shoulders with the performers and Thr announcers when they take part in the stationís on-air and online contests. Tune in to Thr or log on to www.thr.com for your chance to win backstage passes and VIP seats at the concerts.

General manager of Magnum Corporation Berhad, Mr Tuen Foo Fatt, says not only does Magnum want to bring fun and entertainment to the public, but there is a bigger objective of introducing the element of charity into the concert series.

More information about the concert series are available on Thrís website www.thr.com.

---
KUDSIA KAHAR: MEDIA PERSONALITY
Kudsia Kahar, born and bred in KL, has spent the last 16 years in Malaysian radio and the media. Currently the Group General Manager (Networks) in Airtime Management and Programming (AMP), Kudsia has had experience in television, films, theatre as well as in print.


Starting as a part-time broadcaster at Rediffusion Cable Network in 1990, the Mass Communications graduate worked in RTM (Radio Muzik) before joining AMP (then Measat Radio Communications) 10 years ago. Since then, Kudsia has headed the startup of hitz.fm (then known as HITZ FM), ERA FM and Sinar FM before taking over a group management role.

Kudsia was also affiliated to the highly successful music reality show, Akademi Fantasia (AF), as its permanent critic for three seasons. She has since retired from AF, preferring to concentrate on the one medium she has always preferred - radio.

Last year Kudsia delivered the special address at the Radio Asia Conference in Singapore, which is a part of the Broadcast Asia Conference.