"Our relationship with India is based on mutual benefit and equality"
H.E. Syed Muazzem Ali was born on July 18, 1944 in Sylhet. He obtained his Master's Degree in Science from Dhaka University in 1966, and placed in the First class.
Visits and the subsequent developments have given new impetus for the resolution of other outstanding bilateral issues, and to establish and consolidate cooperation in all spheres for the benefit of our two countries. Our Hon'ble Prime Minister has been pursuing a policy of constructive engagement with India and she believes that dialogue is the best way to resolve differences on all outstanding issues and to create opportunities for cooperation in newer areas.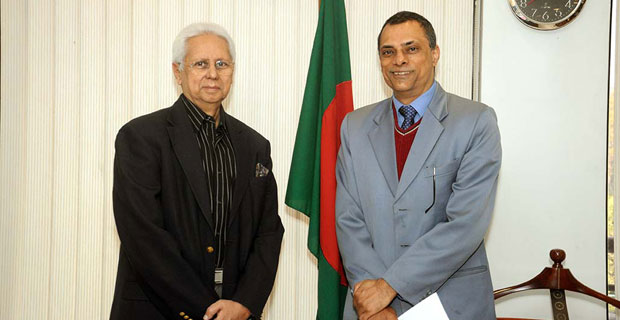 Both the countries now look forward to further increasing and strengthening this relationship. The forthcoming visit of the Prime Minister of Bangladesh to India would certainly play a catalytic role to that end.

Foreign Minister Sushma Swaraj and MoS (EA) General V K Singh had earlier made official visits to your country in June 2014 and August 2014 respectively. So the build up to the Prime Minister level meetings had already taken place. Your comments…
Exchange of visits between the two Foreign Offices particularly at the Ministerial level always pave the way to make it to the highest level. You may have also noticed that a series of Ministerial level and Foreign Secretary level visits have set the right tone and help us to identify areas of mutual cooperation as well as pave the way for implementation of the outcome of the VVIP visits. So, regular interaction is vital to promote all round cooperation.