NRI JOBS IN INDIA


Snub for Seekers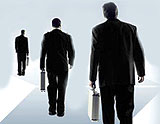 NRI hiring declines sharply in July-September quarter even as 1 in 3 expat Indian wants to returnAs the global slowdown regains momentum and analyst debate shifts to whether a double-dip recession is around the corner or we're already in one, Indian expats in the Gulf, hoping to find a safety-net job back home if push comes to shove, may be in for a surprise. For, despite the fact that the Indian economy has been growing, and with it the number of jobs available are on the rise, a latest survey points out that hiring of non-resident Indian (NRI) professionals has seen a sudden and sharp decline of 8 per cent in the July to September quarter this year. According to the NRI Professional's hiring trend survey conducted by MyHiringClub.com, the decline is largely due to a sharp, 21 per cent deterioration of NRI hiring activity in information technology (IT) and IT-enabled services (ITeS) sectors. "An increasing number of NRI jobseekers continue to approach us to help them land a job in India," said Rajesh Kumar, Founder and CEO, MyHiringClub.com, one of Asia & Gulf/Middle East's leading recruitment tendering platforms. He added that the recent decline in jobs offered to NRIs coincided with an increasing number of 'desperate' NRIs wishing to return to their home bases. "We saw an increase of between 25 and 30 per cent in NRI jobseekers last quarter. At least 30 to 35 per cent NRI professionals are desperately looking to come back their homeland," he said.The survey, conducted online between October 1 and 15, 2011, polled HR heads and top management of 432 corporate and 723 recruitment consultants about their hiring intentions and trends regarding NRIs in the present quarter vis-à-vis last year, as well as their views about the whole year."We saw a healthy hiring activity in NRI professionals at the beginning of the quarter, but suddenly, since last week of August, NRI recruitment activity declined sharply," Kumar pointed out. "Overall, hiring activity is not as good as we had expected it to be at the beginning of the year," Kumar added. Within the Indian cities surveyed for the report, Delhi and adjoining national capital region (NCR) witnessed the maximum NRI hiring quarter-on-quarter while Bangalore, India's IT hub, saw the worst decline in NRI hiring.Among the industries surveyed, the pharmaceuticals and healthcare sector witnessed the maximum NRI hiring, at 31 per cent, up 2 per cent from the previous quarter, followed by automobile and manufacturing (29 per cent, up by 2 per cent from the previous quarter), telecom (26 per cent, up by 5 per cent) and FMCG (16 per cent, up 2 per cent).On the other hand, IT & ITeS sector saw a sharp decline of 21 per cent in NRI hiring activity, from 39 to 18 per cent, followed by banking and financial sector (15 per cent, down 1 per cent) and business services (4 per cent, down 2 per cent).Delhi/NCR saw the maximum NRI hiring (34 per cent, up 4 per cent over the previous quarter), followed by Mumbai (32 per cent, up 1 per cent). Bangalore, Chennai, Hyderabad and Kolkata had seen negative NRI hiring activity in the quarter.
---
ACCIDENTS

Wedding Bullets
An NRI fell prey while another sustained severe bullet injuries in a firing during at a wedding reception in late November at Pundri, a suburb of Kaithal.Jagdeep, 25, an NRI, who had come to his native village Killori in Kurukshetra, died on the spot while Ranjeet of the same Killori village is undergoing treatment at Karnal's trauma centre. Jagdeep's death came days ahead of his engagement.Jagdeep, a permanent resident of Italy, had come visiting for the ring ceremony. A pall of gloom descended on the village as news of his death reached there.Meanwhile, Jagdeep's body was handed over to family after postmortem examination. Police have started investigations after registering a case of culpable homicide not amounting to murder, against unidentified persons at Pundri police station of the district.Enquiries revealed that Jagdeep and Ranjeet were part of a wedding party (barat) of Harjeet, a resident from Khetri village of Kurukshetra. As the barat reached the banquet hall of Pundri, where the marriage was to be solemnized, some members of the marriage party, who were carrying firearms, fired four rounds.As the bullets went astray, one bullet pierced Jagdeep neck, slashing his food pipe and wind pipe, while another hit Ranjeet, leaving the two profusely bleeding on the spot. Jagdeep was declared brought dead while Ranjeet was admitted in hospital.Balwan Singh, assistant sub-inspector at Pundri police station, said, "We have asked both the parties to provide us video footage as well as still photographs of the incident. We are waiting for Jagdeep's father Sharwan Kumar to record his statement."
---
EDUCATION

Fee Hikes for NRI Seats
AMC Medical College
Non-resident Indians seeking admission to the post-graduate (PG) courses in the prestigious medical college run here by the Bharatiya Janata Party-controlled Ahmedabad Municipal Corporation (AMC) will now have to shell out much higher fees. The Ahmedabad Municipal Corporation Medical Education Trust, which held a high-level meeting on Friday, has decided to impose a steep hike of 25 per cent to 75 per cent in the fees for different post-MBBS courses.Accordingly, those opting for PG courses in medicine, surgery, paediatrics, orthopedics, radiology, obstetrics and gynaecology and ophthalmology will be charged Rs1.8 million a year.Similarly, the fees for students joining anaesthesia and pathology have shot up to Rs1.3 million.An AMC official, however, has told the Media that even after the hike, the fees in the semi-government NHL Municipal Medical College were much lower than those collected by the private institutions among Gujarat's 20-odd medical colleges.The Ahmedabad Municipal Corporation trust bosses have also decided to offer three options to doctors working as medical teachers.First, they can work with the grade pay as non-practising doctors from 9am to 4pm during which time their presence will be compulsory. Second, they will be allowed to do practice beyond duty hours without any non-practising allowance.Third, in the absence the above two, they can work as visiting consultants but the duty hours will be from 9am to 12 midnight.
---
CRIME

Poorer by Rs 3.3 million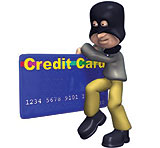 A whopping Rs 33 lakh was allegedly siphoned off from an NRI's bank account in south Delhi's Lajpat Nagar through fraudulent transactions executed over three days, allegedly by using a cloned debit card. According to the police, the victim, who stays in the Shahin Bagh area adjacent to Lajpat Nagar, had been maintaining the said Non-Resident External Rupee (NRE) account in the local SBI branch for the past many years.Her husband is employed at Abu Dhabi and he keeps visiting the family on regular intervals in addition to wiring a part of his salary to the said family account."On the morning of November 15, the complainant decided to check her account balance at a road-side ATM. She approached us immediately after she realised that her balance was less by Rs 33 lakh," said a police officer.Despite subscribing to an SMS alert facility provided by the bank, the complainant claimed that she had not received even a single update about the withdrawals, leading her to suspect the role of an insider."According to her, she had made minor purchases at two jewellery shops before the fraudulent transactions took place," the officer said. "We suspect a cloned debit card — either an exact replica of the original, which is available in the grey market," the officer added.
---
RECOGNITIONS


NRIs honoured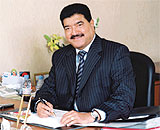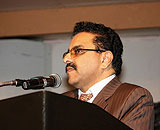 B.R.Shetty Soman Baby
Two eminent non-resident Indians (NRIs) from Abu Dhabi and Bahrain were among the six achievers who were honoured with 'NRI Visionary Awards' here by Vision Foundation.Former Gujarat minister Anil Patel who handed the impressive award trophies to the winners described the latter as India's 'informal ambassadors'.Those felicitated were Abu Dhabi's industrialist Padma Shree Dr BR Shetty (Karnataka), Bahrain-based senior journalist Soman Baby (Kerala), famed US allergist Padma Shree Dr Sudhir Parikh (Gujarat), Norway's social reformist Edward Dawes, Canada's top-drawer engineer and Zoroastrian scholar Firdosh Mehta (Mumbai) and ICT expert Neville Roy from Australia (Gujarat).
---
BUSINESS

"Invest in India's great future"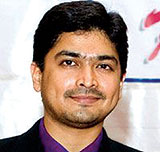 Siddharth Balachandran
The 11th annual Khaleej Times Indian Investment Seminar and Meet opened in Dubai on December 2 with business leaders, major banks and fund managers urging non-resident Indians to be a part of the remarkable growth opportunities the emerging global economic powerhouse offers.Siddharth Balachandran, chairman of the India Club and managing director of the Bumga Group, kicked off the two-day investment event with a call to invest in India's great future.In his inaugural address at the event, which lined up noted financial analysts and economists, Balachandran pointed out that the enhanced value proposition that the current currency conversion rates offered was a major factor in the renewed investment thrust of the average Indian expatriate, especially in the Gulf region. "NRIs [non-resident Indians] are seizing the opportunity with regard to remittances to India and also are enjoying the added benefits of better value for loan repayments, debt servicing and asset procurement," he said.Balachandran maintained that the fundamental cause for the remittance spurt was not only the current value proposition, but also "the unstinting belief in the Indian economy.""India is indeed shining, and what is adding to the lustre are India's financial markets, India's regulatory framework and its strong financial institutions," he said.Balachandran said the relationship an Indian citizen has with his motherland could be encapsulated like this: "You can take an Indian out of India, but you can never take India out of an Indian."Bankers and fund advisors participating in the investment seminar said they expected an increased response from NRIs looking for lucrative and safe investment options in their homeland in the backdrop of a very irresistible remittance rate with rupee plunging to an all-time low against the dollar-pegged dirham.They said for NRIs it was the most opportune time to get their earnings from the Gulf converted to Indian rupees and parked in their non-resident external bank deposits to avail of the prevailing better returns of investment in India.According to Somer Massey, chief executive of Kotak Mahindra Financial Services, the exchange rate-interest rate tango has presented a big opportunity for NRIs in the UAE. "With the rupee at unprecedented lows, we have witnessed a surge in remittances to India over the past few months."In fiscal 2010-11, India witnessed a dramatic spurt in remittances at $56 billion. With rupee at its weakest at present, remittances might skyrocket again this year, analysts at the seminar said.
---

India Tops List For Foreign Remittances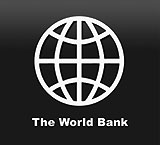 'Make hay while the sun shines' is the new mantra for the Indians working abroad. The sharp fall in the value of Indian rupee against almost all foreign currencies in the last 3 to 4 months, and by as much as 17 per cent against US dollar, has resulted in a massive windfall for those working abroad.According to the latest Global Migration and Remittances brief brought out by World Bank, Indians working abroad will remit $58 billion (Rs 300,000 crore) in 2011 topping the list of countries, second time in a row. China with an estimated remittance of $57 billion will be the second. At $58 billion, Indian remittances will be 9.5 per cent higher than $53.1 billion sent in 2010. The reason for such a huge jump – the average annual growth in the last five years was around 5.5 per cent, World Bank says was mainly due to the fact that Indians are sending more money home to benefit from falling rupee. People working in Gulf nations that include Saudi Arabia, Oman, UAE, Bahrain and Qatar, who contribute a third of India's total remittances, are rushing to send funds back home as local currencies of all these countries have appreciated against rupee. According to reports, Indians in Gulf countries are withdrawing their term deposits in local banks and are even borrowing from banks and friends to send money back home. Of course, the extremely low (some time near zero) interest rates in USA, UK, Germany, France and Japan, offers a huge arbitrage opportunity for the Indians. The fall of rupee and the rush of NRI deposits, however, have given a new headache to banks: the burden of currency fluctuations when the deposits are repatriated. According to the RBI data, at the end of June 2011, India's external debt outstanding on account of NRI deposits was at $52.90 billion and a currency depreciation of 17 per cent means an additional repayment burden of $9 billion or Rs 46,000 crore. The World Bank report says developing countries as a whole are expected to receive a total of $351 billion in foreign remittances in 2011 and in all, worldwide remittances — including those to high-income countries — will reach $ 406 billion in the current calendar year.The World Bank said though the economic slowdown is dampening employment prospects for migrant workers in some high-income countries, global remittances are expected to stay on a growth path and are forecast to reach $515 billion by 2014. Of the amount, $441 billion (86 per cent) will flow to developing countries. "Despite the global economic crisis that has impacted private capital flows, remittance flows to developing countries have remained resilient, posting an estimated growth of 8 per cent in 2011," said Hans Timmer, the Director of the bank's Development Prospects Group. "Remittance flows to all developing regions have grown this year, for the first time since the financial crisis," he said.
---

Indian Property Hot for NRIs
A survey shows Mumbai and Delhi emerging as hotspots for investment. Nearly half of non-resident Indians (NRIs) plan to buy property in India for investment purposes, according to a survey released by Sumansa Exhibitions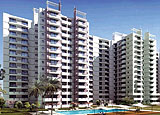 Conducted amongst 15,000 NRIs across the UAE, the survey revealed that Mumbai and Delhi grabbed the top spots as the extremely viable options for property investments since the cities continued to be the most robust real estate markets in the country.Pune, Gurgaon and Noida have emerged as hotspots for investments making it to the top five list of favourable cities. The study further indicates that NRI's are not necessarily looking at their hometowns for investments.Sunil Jaiswal, CEO of Sumansa Exhibitions, organisers of Indian Property Show, said: "The survey result is not surprising as Mumbai and Delhi are the most promising markets as far as RoI (return on investment) and net profitability is concerned. Both these cities enjoy commercial prominence, location advantage and increasing wealth, as such the growth momentum either has continued or is stable even if the world markets have experienced economic crisis. Factoring all the advantages these cities have, the scene will not change in near future. NRI does still consider that investing in these cities will be profitable. Pune, Gurgaon and Noida are in the top 5 as they enjoy the advantage of being in close proximity of the main cities."Honey Katiyal, CEO, Investors Clinic, India's leading real estate consultancy, said: "NRIs are choosing other cities apart from their hometowns and especially Mumbai, Delhi, Pune, Gurgaon and Noida, which reflects the sentiments that the investors are looking for good investment options for increasing their wealth. These cities are favourable as investors can make good profit as the real estate prices in past few years have spiraled enormously and will witness upward trend in future, barring 10-15 per cent correction in some parts of these cities, plus the cities give good rental income. Home loans and other facilities from Banks & Builders can also be availed quickly, all this makes them good options for investment. We as one of the India's largest real estate management consultancies have seen this trend and expect the same to continue in foreseeable future".Katiyal said NRIs stand to gain from the sharp slide in rupee over last two weeks. The rupee has depreciated more than 16 per cent against the US dollar since July 2011. This has made homes in India increasingly cheaper in dollar price terms, an attractive proportion specially at a time the real estate sector in the developed markets remain depressed. Little wonder then, NRI's have been looking at the homes back home with renewed interest.
---
RHODES SCHOLARS

Six Indian Americans named
Six Indian American university students have been chosen the American Rhodes Scholar Class of 2012 out of a pool of 830 candidates who had been nominated by their colleges and universities
| | | | | |
| --- | --- | --- | --- | --- |
| | | | | |
| Aysha Bagchi | Tenzin Seldon | Ishan Nath | Anand Habib | Mohit Agrawal |
Ishan Nath, Aysha Bagchi, Nabeel Gillani, Anand Habib, Mohit Agrawal and Tenzin Seldon are among 32 students chosen for the prestigious scholarship for two or three years study at Oxford University at about $50,000 per year.Ishan Nath, a senior at Stanford double-majoring in economics and earth systems with a concentration in energy science, will earn an MSc in economics for development at Oxford. Aysha Bagchi, also from Stanford, graduated in June with a double major in philosophy and history before shifting to Jerusalem, Israel, where she currently studies at its Hebrew University. She will earn an M Phil in political theory at Oxford.The son of an Indian mother and Bangladeshi father, Nabeel Gillani is a senior at Brown University majoring in applied mathematics and computer science. At Oxford he plans to do his MSc in computer science and MSc in education.Another Stanford graduate, Anand R. Habib, is the son of Geetha Habib, a native of Madurai, and Mohamed Habib, both biochemists in Austin. Habib plans to earn masters' degrees in public policy and medical anthropology at Oxford.Mohit Agrawal received his BA in mathematics at Princeton last year and is currently doing a master's degree in economic policy evaluation at the National University Tenzin Seldon, a native of Dharamsala, Himachal Pradesh, immigrated to the US after her mother, a Tibetan refugee, won a visa lottery. Majoring in comparative studies in race and ethnicity, she will earn an MSc in refugee and forced migration studies and an MSc in modern Chinese studies.Previous Rhodes Scholars include Lousiana Governor Bobby Jindal, Indian filmmaker Girish Karnad, surgeon and author Atul Gawande and Pulitzer Prize-winning author Sidhartha Mukherjee.
---
SPORTS


Jaffer's Second F1 Victory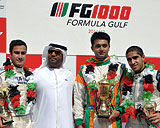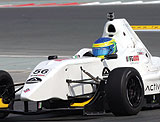 Zaamin Jaffer (second from right) Zaamin Jaffer - Dubai Autodrome

Zaamin Jaffer continued his superb run of success in the United Arab Emirates-based Formula Gulf 1000 Championship in Dubai on Friday, 25th November – the Indianace taking his second victory in as many race meetings in round five before sealing his fourth podium on the trot in round six.Having made a big impression on his debut in the category three weeks ago by winning his first FG1000 race from pole position, the 21-year-old once again underlined his true pace and ability on his second weekend in the championship with a series of fantastic performances. From four races, his results tally now reads two wins, two second places, three pole positions and three fastest laps."It's been another fantastic weekend, to be on the podium in all four races so far is just what we wanted to do and to take another win this weekend is great", said Dubai-based Zaamin, "From the first four races we've done in FG1000, I think we've proved a point – especially beating a Formula 3 race winner like Joe Ghanem and Mohammed Al Mutawa from the FIA Young Driver Academy."Marking his first ever running on Dubai Autodrome's 3.5-kilometre National Circuit, Mumbai-born Zaamin immediately got to grips with the track layout and during the all-important qualifying period he just missed out on pole position by a mere 0.028 seconds to former F3 competitor Ghanem.Even so, Zaamin took the lead of round five at the first corner and knew he needed to try and pull out a gap on the pole-sitter. Punching in a series of fastest laps, he built an impressive cushion over his chief rival and took the win on lap 12 by 2.6 seconds. He also posted the fastest lap of the race with a time of 1m23.129 seconds.The start to round six couldn't have been more different as the lead group ran four abreast into Turn One. As Zaamin defended his line from one car, Ghanem was able to sneak through to take the lead and the resulting delay meant the Indian – who is the the sub-continent's second most experienced circuit racer outside the FIA Formula One World Championship – slipped several places.Determined to battle back into contention for the lead, Zaamin mounted a strong recovery and did latch on to Ghanem's tail but just couldn't quite get close enough to attempt a clear-cut pass and crossed the line only 0.6 seconds adrift at the chequered flag. Such was the pace of the lead pair, they finished over 14 seconds clear of Al Mutawa."I was on for a really quick lap in qualifying which would have given us pole position by about 0.2 seconds", explained Zaamin, "Unfortunately I made a small mistake in the last sector though which made all the difference. Race one went perfectly really, I just got my head down to pull out a gap and then controlled it from there to save the front tyres as the track was really hard on them. "There was lots of action at the start of race two, we were four wide going into turn one and as I blocked one car it gave Joe (Ghanem) a chance to get through. I did drop a few places but to come back through to second, and be right on Joe's tail, was pretty satisfying. I really enjoyed my first experience of the National Circuit layout, it's hard to overtake on but very good to drive."Rounds seven and eight of Formula Gulf 1000 will take place at Yas Marina Circuit in Abu Dhabi on 15th/16th December. Hopefully Zaamin will be able to continue his participation in the championship but he faces a race against time to secure the additional sponsorship required. Should he be forced onto the sidelines due to a lack of funding, series principal Barry Hope says it would be a major blow."Zaamin made a big impact on the UAE racing scene when he entered his first Formula Gulf 1000 event and promptly put his car on pole and won the first of two races", commented Hope, "This created a great deal of attention, especially given the interest levels in the large Asian community in the region after the Formula One Grand Prix in India the previous weekend. "His new followers were not disappointed either when he returned three weeks later to take another win. There's a huge expectation now as to what Zaamin can do on the Grand Prix circuit in Abu Dhabi on 15th/16th December. I hope potential sponsors realise what a great investment this driver represents."