"We Want to Make India A Real Sporting Nation"
Minister of State (IC) for Youth Affairs and Sports, Mr Vijay Goel, took time out to share his vision for Indian sports during an interview with Editor and Publisher Sayantan Chakravarty at his official residence in New Delhi
In earlier times small nations like East Germany (now part of Germany) used to be in the top end of the Olympics medal list. One of the reasons was that they were state-funded sporting schools throughout the country where students could join at a very young age, and pass out in Sports. It made them a powerhouse in sports. Are there any such initiatives in India?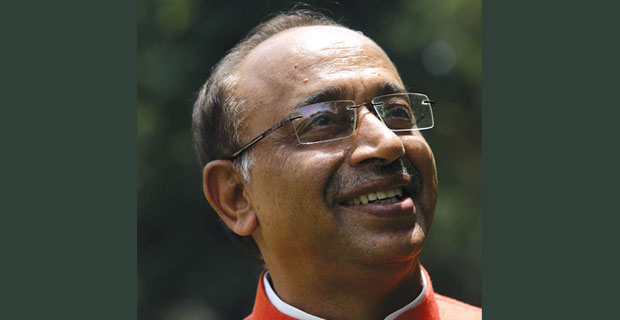 I have two major areas of focus. One is to broad-base sports. The other is to move towards excellence in sports.
It is not easy for any country to host an Olympic Games. It is an extremely costly affair, and the monetary returns against the expenditure are not at all commensurate.
Let us not compare ourselves with other nations. No two countries are in the same situation. We need to look at our current culture. Are we sports-minded like some of the Western countries? The answer is no. We have so much poverty, and our priority is to lift millions out of poverty. We do not have enough space for basic sporting activities. Even in major metropolitan cities, both children and cars are fighting for the same space. When a car comes, children move away, and after it has passed, they start playing again. Our effort is to make India a sports-minded nation by first introducing sports in the school curriculum. Either sport is introduced as a separate subject, or we fix a certain number of compulsory classes in sports. Marks obtained in sports subjects should be considered while promoting children to the next higher class. We want to give access to millions of children who have absolutely no opportunity, at present, so that they can take up sports. Then we can think of sporting schools.
What is your long term vision for the Ministry in order to make India an Olympic nation?
I have two major areas of focus. One is to broad-base sports. The other is to move towards excellence in sports. Broad-basing has to be done at the level of State Governments since Sports is a state subject. Now we are going to bring sports in the concurrent list. For attaining excellence, we've set up a Task Force with a Top Committee. The committee will be responsible for searching and selecting talent in different areas of sports, and for training them as well. Those selected will be provided full scholarship from the age of eight or higher for a period of eight years. The training will be done under the overall aegis of the Sports Authority of India.