"Within one year we'll demonstrate results on Ganga cleaning"
Union Minister for Water Resources, River Development and Ganga Rejuvenation Ms Uma Bharti has the task of delivering
Do you think Ganga can really be cleaned?
Yes. But we need patience. Even I need to remain patient. I'm emotionally attached with Ganga. When I was losing my patience with the way things were going in UP, I received support from the Prime Minister. Also, he helped create an authority for Ganga, not just a society. The NMCG is now an authority. Now the NMCG is empowered to spend Rs 1,000 crore on its own, they don't need to come to the Ministry for approvals. The authority has people in place where checks and balances can be kept. It will be headed by a Director General who will be an additional secretary-level official. He will work with five joint secretaries. One of them will be the joint secretary (finance). There will also be one representative of the CAG's office. I insisted upon this representation from the CAG right at the outset. I do not want that after 5 years or 10 years something that the authority did in the past is raked up. If there is any financial issue, the CAG and its representative should deal with it immediately. I'm quite sure that the cleaning part of the Ganga we will be able to demonstrate in two to three years time. Even in the next one year you will see results.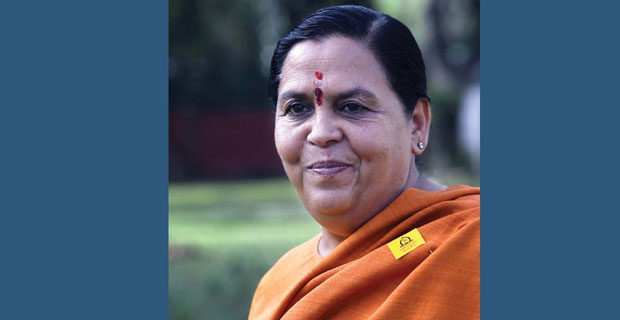 TASK FORCE HEAD: Minister Bharti knows that a clean Ganga will give a billion Indians reason to smile
So you are saying that the NMCG can take independent decisions?
Yes. It is 100 per cent autonomous. But I really wanted this kind of independence for the authority. Else, they were always making rounds of the Water Resources Ministry. The file would come to the desk of the director, then joint secretary, then secretary and then to me. The entire process of approvals would take months. As head of the Task Force of Ministers set up by the Prime Minister, I'll be able to keep strict vigil on the activities. The only control is mine. So the task force will set the agenda, give the mandate and approve the money. After that the entire implementation needs to be done by the executive council that is headed by the DG. After that we can monitor. Now they don't have to come to the Ministry unless the expenditure is more than Rs 1,000 crore. So actually the Prime Minister took a revolutionary decision.